Neil Taylor closing in on Swansea return after long-term injury
Swansea defender Neil Taylor is closing on a return to first-team action after more than seven months out injured.
Last Updated: 15/04/13 12:46pm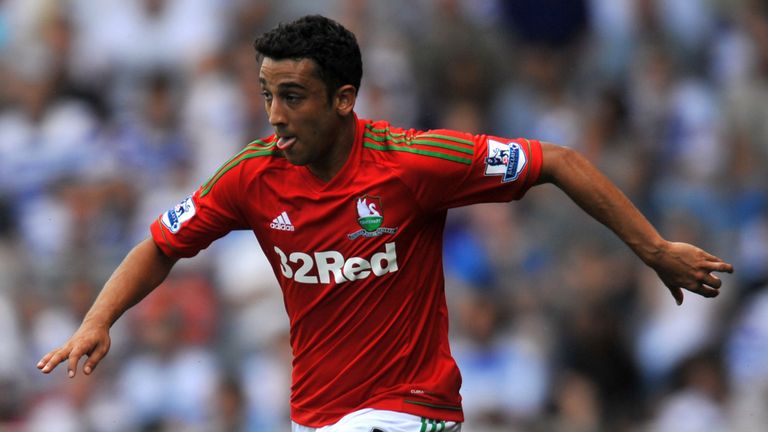 The 24-year-old left-back has been sidelined since September 1st last year after suffering a dislocated and fractured ankle in a challenge with Sunderland's Craig Gardner.
Taylor is set to feature for Swansea's Under-21 side against Millwall on Monday night and Swans boss Michael Laudrup believes the player will be in first-team contention for Saturday's home game against Southampton.
"I think physically Neil is more or less there now," said Laudrup. "He played 90 minutes for the under-21s last week and he will play again tonight.
"After that it will just be about getting back up to Premier League level.
"It's good for him. He is looking forward to coming back and I think we will see him in the first team before the season ends. That is our plan at least."
Former Wrexham player Taylor was a regular in the side which climbed out of the Championship under Brendan Rodgers and then established himself as a dependable presence at full-back during the Swans first season in the Premier League.
Although Taylor's second top-flight campaign has been ruined by injury, Laudrup believes he will continue to improve.
"When Neil comes back and plays some games and feels he is not worried about going into a tackle, he will be a stronger," the Dane added.
"I mean as a person as much as a player - you always get stronger when you go through negative things and come out the other side, and Neil will be mentally stronger."