Swansea defender Ashley Williams remains coy about transfer prospects
Ashley Williams claims he expects to stay at Swansea but is remaining coy over the possibility of a summer move.
Last Updated: 20/05/13 8:50am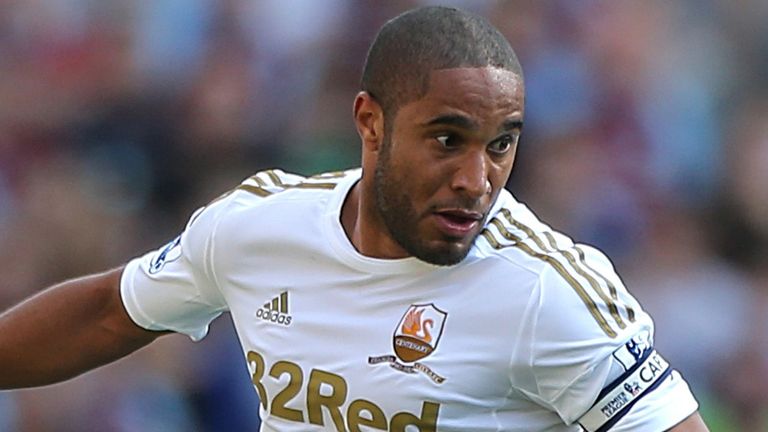 The Wales captain has impressed for the Swans as they finished ninth in the Premier League as well as winning the Capital One Cup in February.
His performances have led to reports of interest from Liverpool and Arsenal but the 28-year-old defender insists he knows nothing about a transfer.
When asked if he would be with the club at the start of next season, Williams said: "As far as I know. I don't know anything about it, I just read it in the papers like everyone else.
"I play my football for Swansea City and now I'm just going away and looking forward to a holiday.
"I've said before, I'll take it as a compliment, it means you're doing your job well. I've done that this time, I haven't looked too far into it.
"The season's been such that since the cup final we've had so much work to do that I haven't really thought about it.
"If somebody comes in and the club want to do that you have to sit down with the chairman and talk about it.
"I can't really think about that at the moment, I play for Swansea City and I would never be disrespectful to the club, the fans and my team-mates.
"That's it really, I can't say any more than that."