Swansea City cut ties with Michael Laudrup's agent Bayram Tutumlu
Swansea City chairman Huw Jenkins has told Sky Sports News that the club have severed ties with Bayram Tutumlu.
Last Updated: 13/06/13 10:18am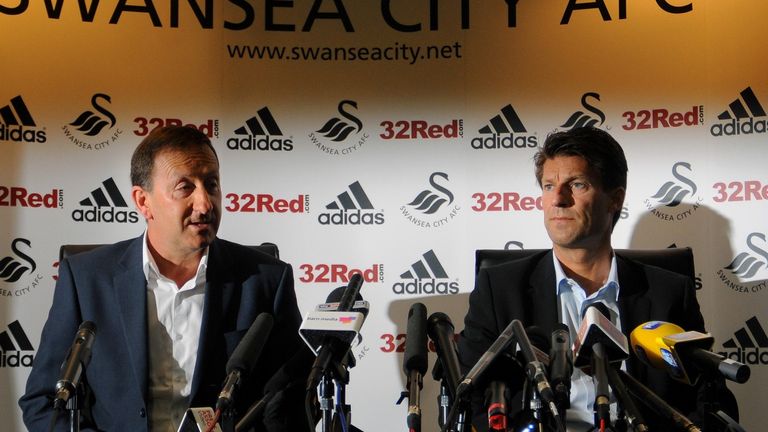 The two have been in disagreement for a number of weeks with Tutumlu suggesting that not enough money was being made available, whilst Swansea said that he was interfering in matters.
Jenkins has now told Sky Sports News' Amy Lewis that, despite severing their links with Tutumlu, Laudrup has told him he wants to stay with the club next season, so they are expecting him to remain - despite the Dane being linked with a host of other jobs in recent weeks.
Laudrup is currently in Spain meeting with Tutumlu, who will carry on as his agent.
For his part Tutumlu told Sky Sports News that he is happy he does not have to deal with Jenkins on transfers any longer.