Depressingly familiar
Christian Benteke was always going to leave Aston Villa at some point, but requesting a transfer after a single season reminds Matt Stanger of the seemingly inevitable apocalypse...
By Matt Stanger
Last Updated: 11/07/13 3:02pm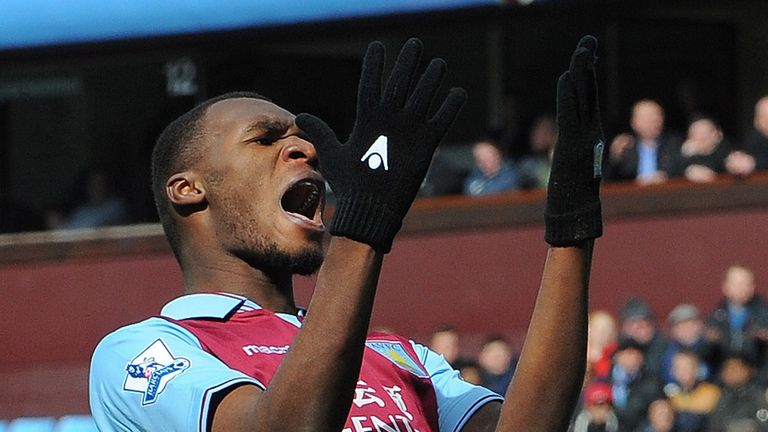 It isn't difficult to understand Christian Benteke's motivation for requesting a transfer at Aston Villa, but that doesn't make the situation any more palatable. While it's possible to empathise with the player, the ability to understand his ambition is not mutually exclusive with pitying Villa and crying at the death and dearth of competition in the Premier League. Benteke's request is another notch on the bed-post of the big boys, a symptom of the game's spiralling sickness in which the haves continue to gorge and the have-nots are left fighting for scraps.
Benteke has been subjected to the usual invective over his perceived greed, but the truth is that money is a secondary factor and welcome by-product of the lure of the Champions League. The 22-year-old is clearly ready to compete in Europe's elite competition and it could be claimed that spending even one more season at Villa Park would be a criminal waste of his talent.
Indeed, Genk fans probably thought that it would be best for Benteke's development if he stayed in Belgium for another year last summer, but that was no concern to Villa or Paul Lambert, who had recently jumped ship at Norwich for a new challenge. Loyalty in football is dead, if it ever existed in the first place, and in that respect there is nothing new to see here.
But this is still hard to stomach. While Benteke is not the first moth to bang his head against the bright bulb of the big boys - and he certainly won't be last - the sledgehammer effect on competition never ceases to frustrate. That Villa will easily find a replacement using the reported £25million is largely irrelevant - they took an £8million gamble on a youngster from the Belgian League, watched it pay off in spectacular fashion and yet just 12 months later are being forced to let him leave.
It stinks. The whole food chain stinks. Genk had to hold their nose when Villa came calling after Benteke's single-season success and now Chelsea's halitosis, caused by years of scoffing other clubs' treasured talent, is burning the inside of Villa's nostrils. It's the same across Europe as Bayern Munich feast on their closest rivals, Real Madrid hoover up the best talent in La Liga and Monaco and PSG splurge with abandon.
Unless you're at the very top or are fortunate enough to have a sugar daddy fighting your corner, it seems you're only allowed to enjoy your best players for one or two seasons. Every hot prospect is merely on loan from Roman, Sheikh Mansour, Florentino Chelsea, Man City, Real Madrid and the rest until they finally decide to break your arm with a bag of cash for compensation.
And what of the fans? It's no wonder that the sense of entitlement at the top continues to grow at a rate of knots. If the privileged few miss out on silverware it's because they didn't sign enough quality, not because they were forced to sell the quality they already had. Why else have Arsenal been banging their head against the glass ceiling for the last eight years? In terms of recent performance, their supporters have more understanding of Villa's problems than what it's like to follow any of last season's top three.
The take, take, take attitude from top to bottom has created a chasm so vast that it seems the only solution is an eventual split. The reason The Times were so readily fooled by the Qatar Dream League story last season is that it was so depressingly plausible. The rich will always want to get richer - does anyone really expect the Glazers or the Abu Dhabi Group will be happy to continue playing the likes of Norwich and West Brom every other week when a money-spinning European Super League is finally presented as an alternative?
Benteke is simply striking while the iron is hot, but the searing heat from the privileged elite is vaporising almost every notion of competition. In the grand scheme of things, the striker's eventual exit is nothing more than the tip of the iceberg. Yet it hints at what we know lies beneath; the grim certainty of a football landscape unlike anything we once knew or hoped would ever come to pass.