Wales captain Ashley Williams praises star attraction Gareth Bale
Wales captain Ashley Williams has praised Gareth Bale ahead of their friendly with the Republic of Ireland on Wednesday.
Last Updated: 15/08/13 10:41am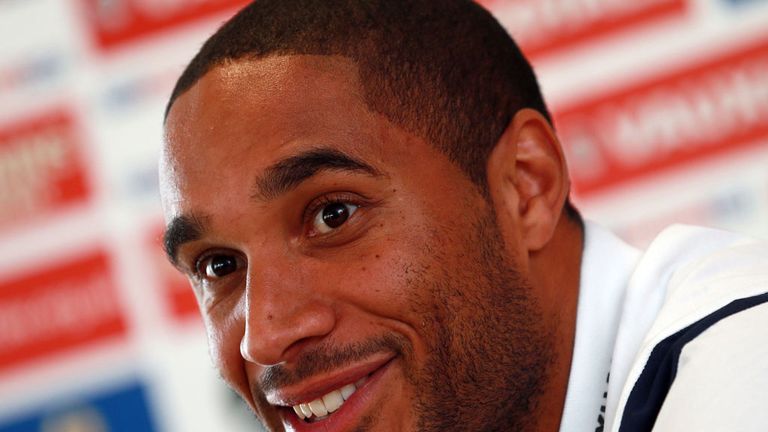 Bale has been ruled out of the game with a foot injury but has remained with the team as they prepare for the game at the Cardiff City Stadium.
The Tottenham star's proposed move to Real Madrid remains in limbo, with Bale himself refusing to comment on the matter, but Williams insists his presence with the national team is a welcome one.
"Fair play to him. I think with the situation he finds himself in, to turn up and to show his face, just be his usual self and get on with it," said Williams.
"We haven't really spoken about it too much, I'm sure he gets it from all angles but fair play for coming down the M4 and joining up with the boys."
The Spanish media have been camped out at Wales' training sessions but Swansea defender Williams does not see that as a problem.
"They're at the hotel, and I've never seen so many people watching training," he added.
"It can only be good for the team. I'm pleased for him, he's a great lad as well so whatever decision he makes, as long as it's the one he feels is right, then brilliant for him.
"As I say, a bit more publicity for our national team, it's got to be good for us.
"We have a world class player in the team. We have a good squad, a team with a lot of good players but we've got that legitimate star. Hopefully he can stay fit and play for us as much as possible.
"Whatever decision he makes he's going to be that top star now.
"At the end of the day he's an exciting player, Gareth, he's a fan favourite. People come to watch him and it's great because we're there as well.
"The training session was funny yesterday, people climbing trees to try and get a glimpse."