Premier League: Swansea City chairman Huw Jenkins reluctant to spend heavily
Swansea City chairman Huw Jenkins says that big-money signings will be a rarity in the future at the Liberty Stadium.
Last Updated: 14/09/13 1:08pm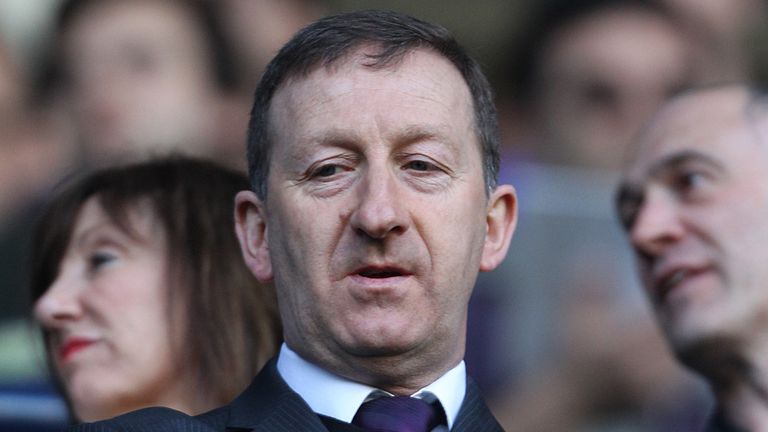 The Swans splashed somewhere in the region of £20million in the build-up to the current season, with 12 new faces arriving in South Wales, including £12million striker Wilfried Bony.
The purchase of Bony saw the club break their transfer record, but Jenkins admits he would be reluctant to part with that kind of sum too often in the future.
"This summer was the first time where we agreed to spend that money on one player, and personally I don't like the idea of doing it," he said at a Swansea fans' forum.
"I don't think it's a great thing for our club to be doing season after season.
"Yes, now and again for the right player at the right time, it might be an option. But I think we all know our level should be a bit below that.
"We should be finding players who are suitable to us and who arrive for figures that are easier to sleep with.
"Signing Wilfried Bony was a big thing for us, but I would not like to keep paying fees like that all the time."
Jenkins, who first became involved at Swansea in 2002, also believes that the club is being run in a way which will allow it to be stable for years to come.
"I like the way we run our club. It's unique, and a lot of people at other Premier League clubs like the way we do things," he said.
"The Premier League themselves like the model we have got. Having said that, it's very difficult to compete to stay in the Premier League when you look at the finances some clubs have got.
"But as long as our fans are happy with how we try to compete, I think we are okay.
"It's up to the supporters if they want something different, if they want to change the club's philosophy and have millions to spend on players. If that time comes, then things will change."