Michael Laudrup expects Jonjo Shelvey to be stronger after mistakes against Liverpool
Michael Laudrup is confident that Jonjo Shelvey will be 'stronger' for his mistakes against Liverpool.
Last Updated: 17/09/13 9:14am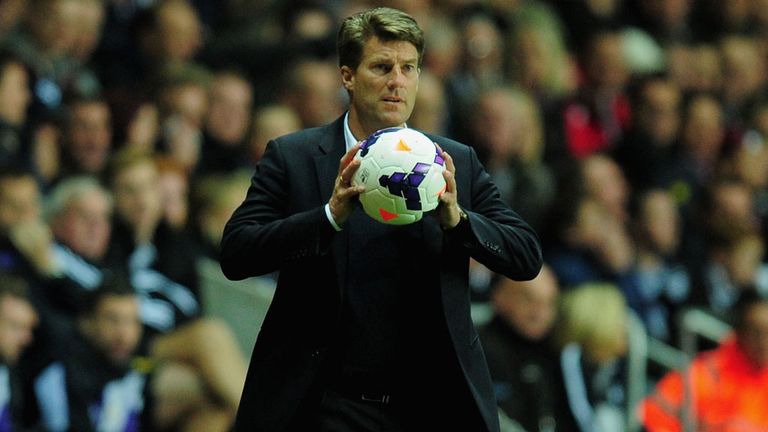 Shelvey left Liverpool for Swansea in the summer and he scored a fine goal to give his new club the lead inside the opening two minutes.
However, just two minutes later, his blind backpass presented Daniel Sturridge with the chance to equalise before another misplaced pass gave Victor Moses the opportunity to put Liverpool in front.
The England international then set up Michu's second-half equaliser and Swansea boss Laudrup was happy with the way Shelvey responded to his first-half errors.
"When you do that, you go from heaven to hell in a couple of minutes after scoring a goal in a very important game for you after two minutes," Laudrup told Sky Sports. "Then you give away a goal to the opponent, then another one when the ball is lost.
"But you have to remember that he is only 21 years old and I said to him 'come on, we have 45 more minutes, you have to learn from this, you have to pull yourself together'.
"I think he did great and I think after a second half like this, and we only talk about him, he will come out a lot stronger from this and I think his reaction to the first half in the second half was excellent."
Laudrup was also pleased with the overall display of his team after half-time, commenting: "I think it was a great performance in the second half after a very, very difficult first half.
"We started great and it was perfect with the goal after a couple of minutes, but then unfortunately we gave away two goals, and even some easy balls we lost in midfield.
"We had to perform better in the second half and I really think the boys did an excellent job, and we had a very, very good second-half performance and we got the equaliser."