Europa League: Michael Laudrup says Swansea can profit from Valencia's struggles
Swansea manager Michael Laudrup believes his side can take advantage of Valencia's current travails on Thursday night.
Last Updated: 19/09/13 6:10pm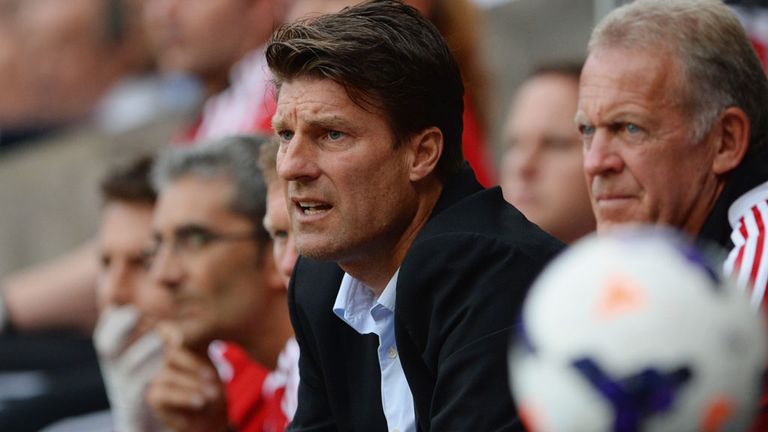 The Primera Division side are the favourites to top Group A, which also includes Kuban Krasnodar and St Gallen, but they have endured a difficult start to their league season under new manager Miroslav Djukic.
Laudrup said: "They have been the third team in Spain for many years. Maybe at this moment, Atletico Madrid are just above them.
"Having said that, they have had a very rough start. They have a new manager and they have sold a couple of their top players, like Roberto Soldado to Tottenham.
"They have had only one win in four games and on Sunday they play Sevilla, so it's a difficult moment for them. We have to do our best and, if we do that, I think we have a good chance.
"The Valencia fans have been used to seeing great players and great teams at their club.
"They always want the best and they ask for that. They demand it from the players and the manager, that they are up there competing with Barcelona and Real Madrid.
"Let's see how they react to where they are now, because in their minds Valencia are way beyond Swansea, even though we play in the Premier League.
"With all these small things and the moment they are in, let's see if we can take advantage.
"It will be a huge experience. It's a great stadium. I always enjoyed great football games here, whether it was with Barca or Madrid.
"Valencia always want to play good football, so I think this will be a very good game between two sides who play possession football."