Michael Laudrup has concerns about Swansea's Ashley Williams playing for Wales
Michael Laudrup is concerned about Ashley Williams turning out for his country due to an ongoing ankle problem
Last Updated: 28/09/13 5:01pm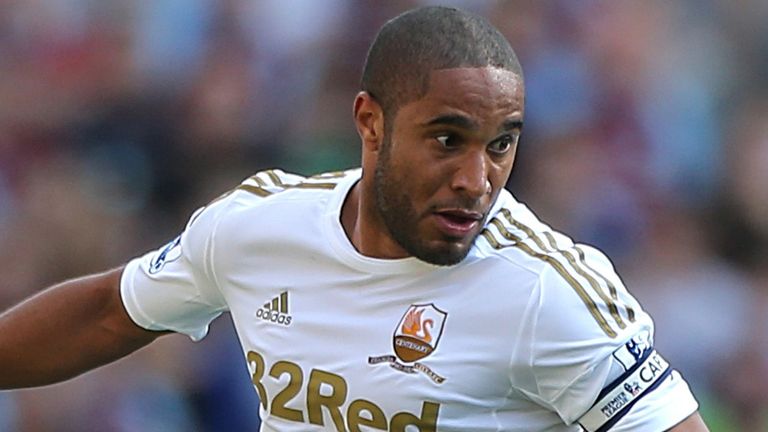 Swansea entertain Premier League leaders Arsenal this weekend but may have to make do with their influential captain who has playing through injury for the last few weeks.
Wales manager Chris Coleman will be hoping to call on the services of Williams next month for the qualifiers against against Macedonia and Belgium followed by the friendly against Finland in November.
But Laudrup, who insisted Williams does not need surgery, has suggested the defender may have to skip international duty in order to preserve his long-term fitness.
He said: I'm a little worried, but not because the injury is serious. It is his ankle ligaments - but I am worried.
"Okay he can play with an injection, and we could just work Sunday to Sunday and give him a break when we can.
"But Ash is an international. Arsenal is our fifth game in 12 days, then we play Thursday and Sunday and have two weeks off, with 13 days before we play Sunderland.
"But he has to go and play two games for Wales, so I'm a little worried if he does not get a good recovery it could go on. We have to be careful and I say 'we' by saying us and Wales too.
"I don't know if he will play against Arsenal, but it is more 'no' than 'yes'. But that is the short term. Long-term we have to look at what we are going to do.
"I would never ask a player to step down from his national squad but think it is important that a combination of the club and Wales find a solution to benefit both.
"Whether now or in November, he needs two weeks without a game. Let's see what happens in the next few days, if he doesn't play against Arsenal we will look at it again.
"But I have seen it when he has played with the problem, he has had it for three weeks and it's got worse. I have to look at it longer term. He does not need an operation but he does need a rest.
"We will give him that here, but maybe not enough."