Swansea City defender Ashley Williams dreams of Champions League football
Ashley Williams says he dreams of playing in the Champions League with Swansea, despite being linked with a summer exit.
Last Updated: 03/11/13 4:43pm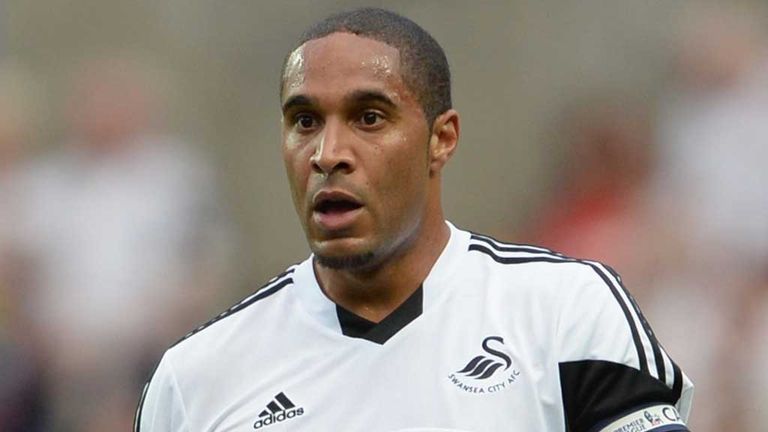 Arsenal and Liverpool were amongst the teams reported to be keen on the 29-year old, but he opted to stay at the Liberty Stadium where he has since been handed the captain's armband on a permanent basis.
Williams has helped the Swans get their season off to a positive start and he admits that competing for European football's most prestigious trophy with the Welsh club is his ambition.
"I am completely happy at Swansea but I would like to listen to the Champions League music once in my life," he told The Times.
"If we can go to the next step, that would be the dream come true. We're probably seen as a little bit more established, the big teams probably see us as little old Swansea.
"Most of us have not played in Europe before and we are prolonging it as long as we can."
Speaking ahead of the Premier League clash between Swansea and Cardiff City, Williams says that his team-mates are expecting a hostile atmosphere when they visit their south Wales rivals.
"The last time we played there, their fans had lined the streets, you knew pulling in on the coach it was not the usual game, they are all there welcoming you. There will probably be a few chuckles," he said.
"It is so intense, it is not normal, but you try to keep your emotions in check. You can't help but feed off the intensity of the crowd.
"Everything is tenfold. The games are always a bit cagey, close for a bit, then it normally gets a bit edgy. It is a massive day for the players and we are aware it is for the fans.
"I hear people say 'as long as we beat them, nothing else matters', but for me, it is the overall picture. I just hope there isn't anything silly outside the ground. We want the atmosphere, they can banter all they want."