Michael Laudrup urges 'no fear' approach for Swansea against Manchester City
Michael Laudrup will tell his Swansea players to show no fear on Sunday despite Manchester City's free-scoring form.
Last Updated: 01/12/13 3:19pm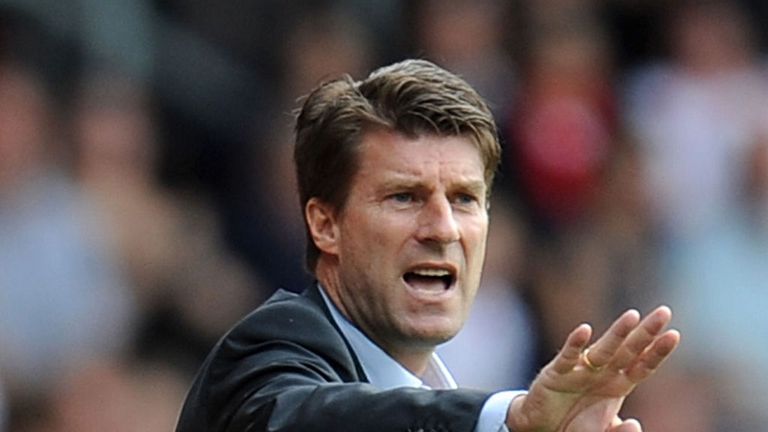 No Premier League team has notched more times this season than City, who have poured in 41 goals in 10 games in all competitions at the Etihad Stadium.
Laudrup admits Swansea are expected to lose 'by a few goals' but has stressed the need to adopt a fear-free approach to his unfancied squad.
"City are the best home team in the league with 26 goals in six games so we know it will be a tough afternoon, but we can only surprise people there," he said.
"Everybody expects City to win by a few goals because they've done that against everybody including Manchester United and Tottenham.
"So I think we will go there to do the best we can to get something out of it, and whatever happens we will still present a competitive team.
"You can't play with fear in football. There is a lot of respect, you have respect for everybody, the ones on top and at the bottom, but never fear."
Alvaro Vazquez will be given a starting role with Michu and Wilfried Bony, who will have a scan on the hamstring injury he suffered against Valencia on Thursday night, unavailable.
Vazquez, who is on a season-long loan from Getafe and has yet to score for the Swans in 10 appearances, will lead the visitors' line at the Etihad.
Laudrup said: "It is true we have injuries to our strikers but we will cope with that.
"Alvaro came close against Valencia and now this is his chance, his possibility.
"Of course every player wants to play, not because a team-mate is injured but that is part of football. When one goes out another has the chance to go in, that's how it works."