Premier League: Swansea boss Michael Laudrup feels it is a bad time to face Norwich
Michael Laudrup believes Norwich are starting to find their best form ahead of Swansea's trip to Carrow Road on Sunday.
Last Updated: 15/12/13 12:56pm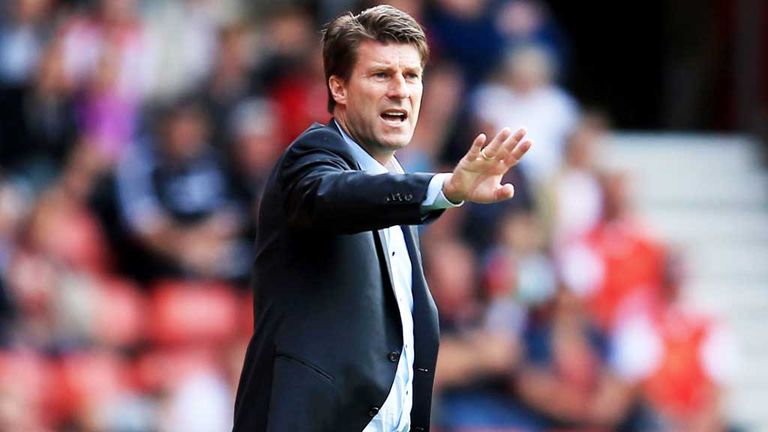 The Canaries struggled during the early part of the season but have now won three of their last five fixtures and are currently just two points behind their Welsh visitors.
And Swans boss Laudrup admitted: "Of course this is a tougher game than it would have been a month ago.
"Circumstances change. It's the same team, the same pitch, the same ball, but in a different moment and circumstance.
"If they beat us they go above us by a point. That's how it is, maybe a month ago or in a month's time it would be different but we are not playing last month we are playing Sunday.
"Three or four weeks ago I watched them at home in a crucial game against West Ham.
"In the first half they were outplayed and could have been three or 4-0 down.
"Then, in the second half, they got a penalty and a great free-kick from Robert
Snodgrass and went on to score a third goal.
"Since then, in the last three games, they have won two. Suddenly from being in a very difficult position they are right up there."
Swansea travel to East Anglia, this weekend on the back of their Europa League trip to St Gallen on Thursday.
Laudrup added: "It is mission accomplished in Europe but now we have an important game on Sunday.
"It will be the seventh game in 20 days with some players playing in four, five or six of those.
"But we have to get everything we can out of this game and then on Monday we can enjoy the Europa League draw and then park that competition until the end of February.
"After that we can think exclusively about the Premier League as from here to the next Europa League game there are 10 or 11 games in the league.
"This is the first time in the Europa League for us and we are only in mid-December but we've already had 10 games in this competition.
"That's a lot of games. Last year we thought we'd played a lot of games, but we've played more this year at a similar stage."