Premier League: Michael Laudrup was unhappy that Swansea couldn't beat Aston Villa
Swansea boss Michael Laudrup was disappointed that his side could not convert their chances against Aston Villa.
Last Updated: 28/12/13 6:34pm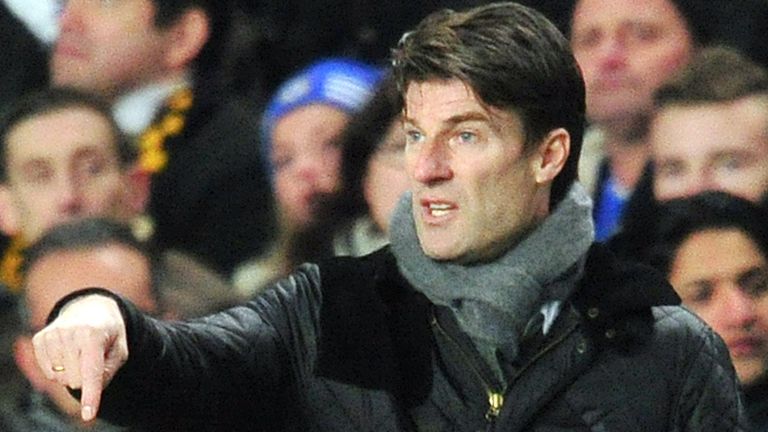 Swansea fell behind early on to Gabriel Agbonlahor's opener, but dominated the game thereafter and were unlucky not to take all three points back to Wales after Roland Lamah's leveller.
Laudrup appeared unhappy that his side could not find a winner despite their stranglehold on proceedings, with Swansea now sitting just five points above 18th placed Fulham.
Speaking to Sky Sports, Laudrup said: "Normally, a point away is always great. Today, I feel that it's short.
"Especially after the first half, I feel we should have won the game. We had the chances.
"Even if we gave away an early goal, we came back, equalised and had three or four other chances.
"In the second half we just had the ball but didn't create many chances, maybe a couple.
"I still think, over 90 minutes, we should have won this game.
"We created the chances, but the next step is to have a higher percentage of goals.
"We have to work on that, but I'm very pleased with the first half."
More pleasing for Laudrup would have been seeing Belgian winger Lamah on the scoresheet, notching his first Premier League goal in the process.
With the likes of main goalscorer Michu sidelined through injury, Laudrup now wants the rest of his side to chip in not only with goals, but with appearances in a threadbare squad.
"We're a little short on numbers right now with three major injuries and 19 players, and they all did well.
"I'm very pleased to see that."
Things do not get much easier for the Swans, as Manchester City are set to visit the Liberty Stadium on New Year's Day.
Laudrup seemed unfazed, however, and was instead delighted with a longer than usual break for his charges.
"This time it's not just 48 hours, we have a little more. That's great, four days, it's a luxury in these times!
"A couple of players played both whole games, so we have to see how they recover.
"It's a big game against Man City, but we just have to do like we did in the first half here and score a little more."
The Dane would be forgiven for taking a couple of looks over his shoulder at the halfway stage of the season, with a relegation battle possibly looming.
Despite airing his disappointment at his side's points tally, Laudrup was eager to point to the amount of teams scrapping beneath them, vying for safety.
"It's what you expect. There are 11 teams down there, but I'm looking at the points we have, 21, and after the first half of the season it's a couple of points short in my book.
"But still, we have plenty of teams below us on 16-20 points then teams above on a couple of points more.
"Let's see what happens in the next month or so."