Michael Laudrup wants help for Swansea duo Wilfried Bony and Alvaro Vazquez
Swansea manager Michael Laudrup admits his strikers need goals to boost their confidence
Last Updated: 01/01/14 12:03pm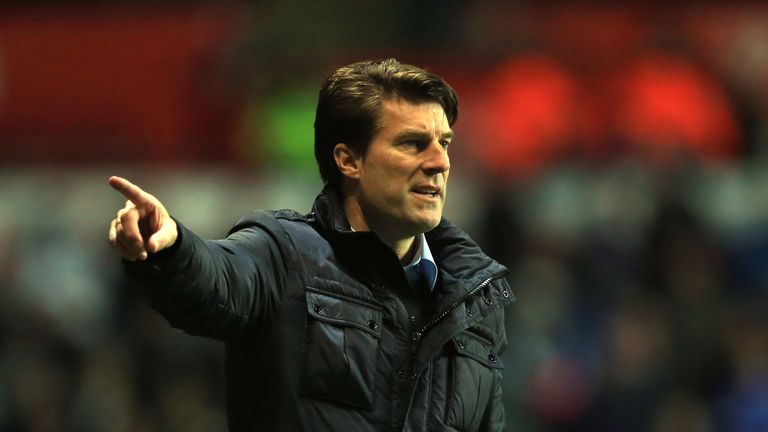 Swansea drew 1-1 at Aston Villa on Saturday when Roland Lamah cancelled out an early strike for the home side from Gabriel Agbonlahor.
Club record signing Wilfried Bony has not scored since November 10 while fellow striker Alvaro Vazquez, who was on as a late substitute, is still looking for his first goal for the club.
Laudrup insisted he is pleased with certain aspects of his side's attacking play but admitted his strikers will remain short of confidence the longer they go without finding the back of the net.
"It's good to see some of our attacking players getting their confidence," Laudrup said. "Pablo (Hernandez) is coming back and I think he played a very good game. Roland Lamah scored his first goal, which was important.
"Now Bony and Alvaro, they just need to score one or two goals to give them that confidence. Unfortunately forwards live and are mostly judged by the goals they score or don't score.
"That's what we all have to help them with because I think the rest is working. My team is playing the passing game with a lot of confidence, good movement, but the last thing is to create and then to score."
The draw at Villa Park leaves Swansea 11th in the Premier League table having taken 21 points at the halfway stage of the season.
Laudrup says he is not surprised with the way Swansea's season has panned out, insisting he would be happy if his side can get close to the 46-point haul they achieved in the Premier League last season.
"In my book we're a couple of points short. I think after the first six or seven games with very difficult fixtures, I thought we could turn with 23 points," the Swansea manager said.
"But there are many teams down there from 10th to 20th and it's more or less what I expected. We've played 10 away and nine home games so the second half of the season will be the other way around.
"I still think if we can get a few more points in the second half of the season, we could end up more or less with the same points as last year, which would for me be a success."