Swansea's Michel Vorm recovering well after successful surgery on damaged knee
Swansea goalkeeper Michel Vorm says an operation to repair damage in his knee was a success.
Last Updated: 08/01/14 3:00pm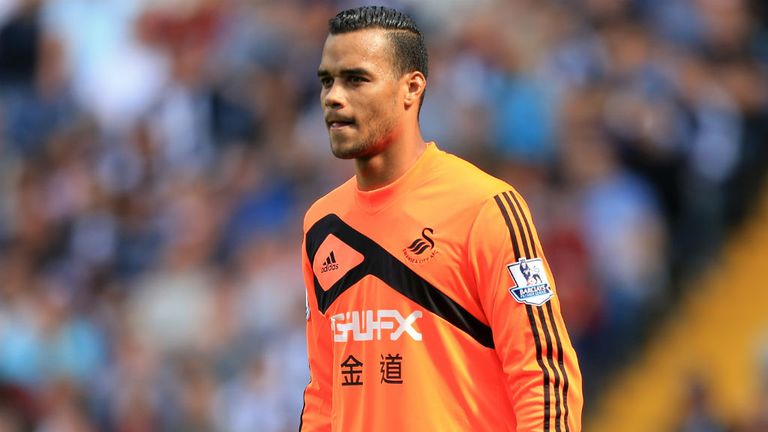 Vorm has missed the Swans' last five matches after doctors decided to bring forward surgery on a long-standing meniscus tear.
Swansea have not put a timescale on his recovery, but manager Michael Laudrup said last month he did not expect his No 1 keeper to be out for "a long period".
And Vorm has now given the club website an encouraging update on his condition.
"The operation went to plan," he said. "There was a little tear in my meniscus, which caused a lot of problems, but a small operation of around 30 minutes sorted things out.
"I feel much better than before. I can do almost everything already. My knee has a little bit of fluid in it, which is normal at this stage, but I'm very comfortable with my recovery.
"I feel better than how I did before the operation. My knee feels better and my movement has improved, so that's great for me.
"We tried our best to contain it, but during the warm-up of the Norwich game (on December 15) I could sense maybe something wasn't right. I'm the kind of player that will battle through it though, and I did for 90 minutes.
"After that game, my knee flared up so we knew we had to get it sorted."