Michael Laudrup thought the timing of Manchester United's first goal was vital
Michael Laudrup thought that Manchester United's early second-half goal came at the perfect moment for the home side.
Last Updated: 12/01/14 6:45am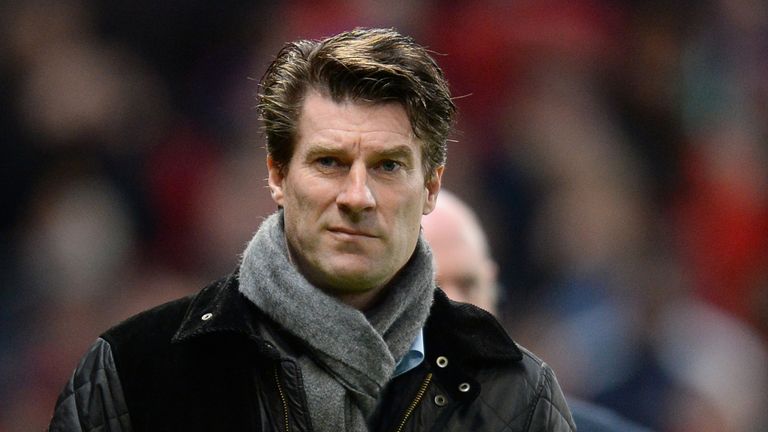 Swansea dominated the opening period and looked comfortable up until the break.
But, United improved in the second half and scored only two minutes after the restart through Antonio Valencia and then just before the hour mark through Danny Welbeck.
Speaking to Sky Sports after the game, Laudrup thought the first goal was the killer goal for his side.
Laudrup said: "They scored after 90 seconds in the second half. It's always nice to score a goal but they scored in a great moment.
"We controlled the first half and we knew it was a United side who had lost three games in a row and were maybe a little nervous but they didn't really create many chances.
"But in the second half they scored the early goal and that gave them a lot of strength, belief and confidence.
"I must repeat though that we were very good in the first half but we lost the early goal in the second."
Laudrup watched as Jose Canas limped off early on for the visitors and the Danish manager looks forward to a time when his injured stars return from the treatment table.
Laudrup added: "That was our ninth injury and early in the game but we adapted well.
"We have eight days until our next game against Tottenham at home so hopefully we will recover some players, especially in midfield.
"Nine is a lot of players to have out."