Premier League: Andy Carroll red card 'harsh', says Swansea boss Michael Laudrup
Swansea manager Michael Laudrup has admitted the decision to dismiss West Ham's Andy Carroll on Saturday was "harsh".
Last Updated: 02/02/14 7:22am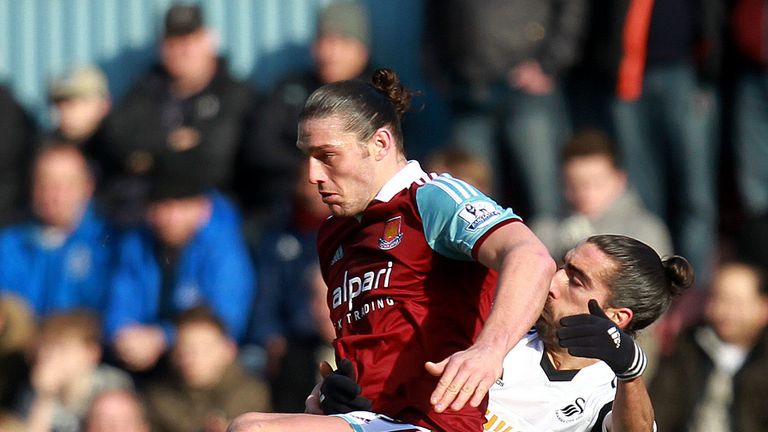 The Swans were beaten 2-0 by the Hammers in the Premier League clash at Upton Park.
For both goals, Carroll set up Kevin Nolan to score - but referee Howard Webb sent off the England striker in the second half after an altercation with Chico Flores.
Carroll's arm hit the Spaniard after an aerial duel, with Webb adjudging that the action had been deliberate - something Laudrup admitted was open to dispute.
He said: "I think there was contact, but I think it was a bit harsh, contact like we see a lot of times in every game.
"The rules say if there's an intention, it's enough. It's like if you come in for a tackle and you don't catch the player, but you could've and it could be a red card anyway."
Sam Allardyce said afterwards that West Ham would appeal the decision and criticised Chico. Laudrup said he was yet to speak to the centre-back about the incident immediately after the match.
The Swansea boss, whose side are now 12th and just two points above the drop zone, lamented his side's failure to cope with Carroll.
"We really struggled with them physically," Laudrup added.
"It's a little disappointing that the first goal came from exactly the situation we analysed and talked about before the game.
"The second goal is disappointing as well."