Wales captain Ashley Williams hails "super-human" Gareth Bale
Wales captain Ashley Williams believes "super-human" Gareth Bale can propel them to Euro 2016.
Last Updated: 07/03/14 9:23am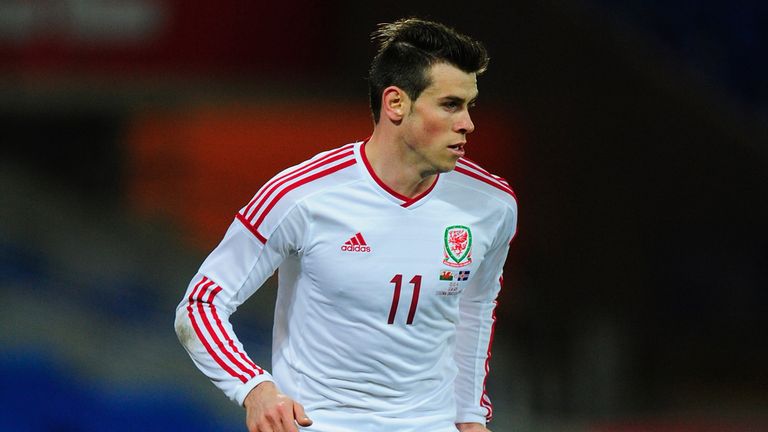 Bale underlined his virtuoso talents and inspirational qualities with a devastating display in Wales' international friendly win over Iceland on Wednesday.
The Real Madrid star was a cut above the rest as he created two goals and scored a superb solo third in a 3-1 victory at the Cardiff City Stadium.
Bale made a slow start in Spain after his world-record £85.3million move to the Bernabeu last summer due to injuries, but now appears to be finding form.
And Williams believes the 24-year-old is reaching new heights.
Asked in what areas he thought Bale had improved while playing in Spain, Williams said: "The ability to be super-human!
"He just makes the game look easy. We knew he was a good player anyway but he had a great night.
"It was unbelievable. I have never seen anything like it. He is a great player.
"He can win games on his own. We will do our best to play our part and it isn't a one-man team, but we have got one of the best players in the world. Let's not hide from that fact.
"He is going to be massive for us and hopefully he can stay injury-free.
"If that happens I am sure we have always got a chance if he is in the side."
Williams is hopeful of a successful Euro 2016 qualifying campaign as they look to end their long wait to reach a major finals.
Key to their hopes will be ensuring they can field a side boasting their top players. In the past Wales have been hampered by withdrawals, but Williams believes any indifference is a thing of the past, as highlighted by Bale's exemplary attitude.
"We are all committed and he is no different," added Williams. "He didn't turn up and just put the shirt on. He has never done that.
"He is committed, like the whole team. He is enthusiastic about playing.
"For the last couple of years and the last few camps, everyone has been here that can be here.
"That is important for us and hopefully that will continue.
"I don't want to stand here and tell you, as I have done for the last few campaigns, that it is the time and then not deliver.
"But I would just say we feel confident and are comfortable doing what we're doing.
"We'll just see, but inside the camp we feel like we can do it. Why not?"