Roberto Martinez 'confident' that Swansea will avoid relegation
Roberto Martinez is confident his former club Swansea will steer clear of the relegation zone.
Last Updated: 22/03/14 2:13pm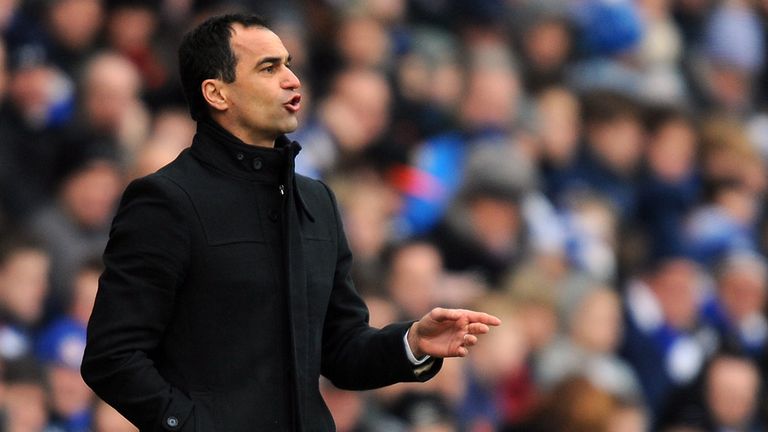 With less than two months remaining of the campaign, the Welsh side are just four points clear of the drop, as they prepare to face Everton at Goodison Park on Saturday.
This represents a massive disappointment from last year when the Swans won the League Cup and finished ninth in the table.
And Martinez believes one of the problems they faced was having to deal with a decent run in the Europa League.
The Spaniard, who managed at the Liberty Stadium for over two years before leaving in the summer of 2009, said: "Clearly this weekend it is a vital game for us in the same way it is for them so you can imagine all those thoughts will be left until after the game.
"I want Swansea to do well. This season their efforts in the Europa League have affected their league points tally but that is absolutely normal and they will be fine at the end of the season.
"The club's philosophy will give them success and they have strong players who have the mentality to get them the results they need."
Martinez has also praised Swansea manager Garry Monk after the defender replaced Michael Laudrup at the helm.
"I have been very impressed with Garry Monk and it would be a big mistake to try to assess his time just by the results," said Martinez.
"Some of the performances have been impressive, especially the two games against Napoli in the Europa League where he brought a mature performance from the players.
"Even the game against Liverpool (losing 4-3 at Anfield) and games at home to Crystal Palace (1-1) and West Brom (a 2-1 defeat) have been very small margins and that is why they are where they are in the league.
"I don't think there is a big difference or something huge lacking.
"I have been very impressed with the way he has handled the demands of a short period of time with so many games.
"Everyone has had a good reaction and I know it will be a really tough game for us on Saturday."