Premier League: Swansea manager Garry Monk relaxed on future at club
Swansea manager Garry Monk is relaxed about whether he is handed the role on a permanent basis.
Last Updated: 30/03/14 4:49pm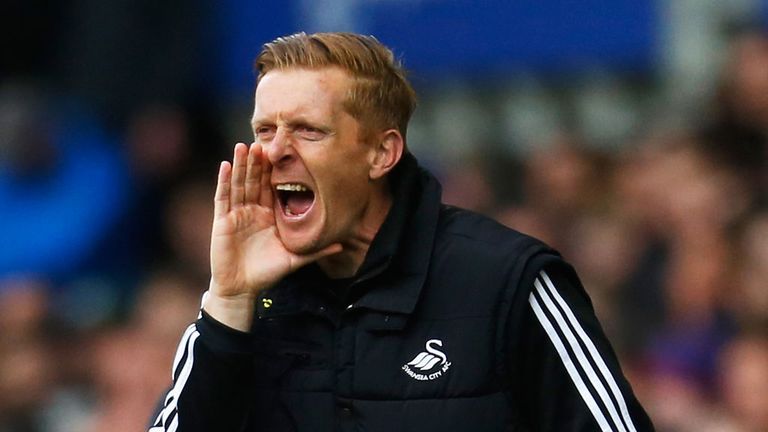 The 35-year-old former captain was installed for the 'foreseeable future' following Michael Laudrup's departure in February, but says he has not had any talks about his future.
"I have a very good relationship with the board and I have a very good relationship with Huw Jenkins, the chairman," he said.
"He knows what I do, he knows what I work like. I'm not going to go chasing anything, because I always feel if you've earned it, then you'll get it.
"If that's to be, then great. If it's not to be, then it means I haven't earned it, so that's the way I feel - that's my principles.
"I've always been like that as a player. I'll be like that as a man as well - that's how I live my life.
"In terms of chasing the chairman and asking 'are you going to sign me now? Have I got the job?' No. I don't do that.
"I believe that if they think I'm good enough and I've earned the right, then it will be there for everyone to see."
A Jonathan de Guzman brace and a clinical finish from Wayne Routledge sealed Saturday's 3-0 win over Norwich City and moved them seven points clear of the relegation zone.
Monk added: "I want to win every single game. I've told the boys in there, I don't want to lose another game this season.
"I don't care what the points tally is. I'm not even focusing on that. We're definitely not safe - I know that - but we need to get more wins.
"That's crucial and it's important that we improve, keep pushing each other, keep that environment at the training ground and in the match days."