Premier League: Swansea boss Garry Monk welcomes Chelsea test
Swansea manager Garry Monk has urged his players to embrace the challenge of facing Chelsea on Sunday.
Last Updated: 13/04/14 3:22pm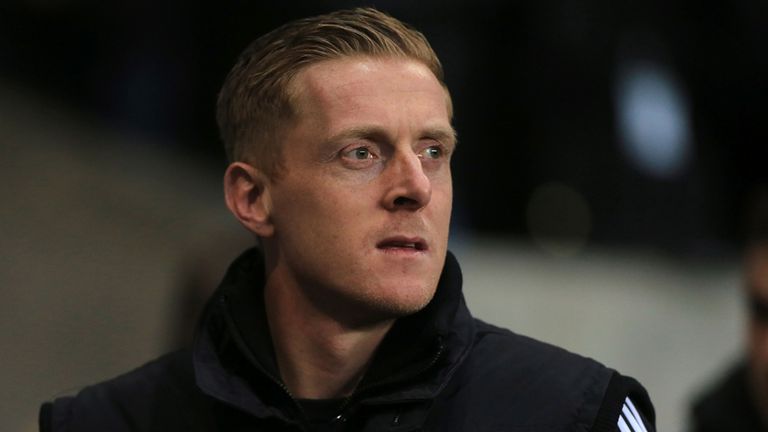 The Blues are challenging for the Premier League title and the Champions League, in which they face Atletico Madrid in the semi-finals.
Monk himself admits he also faces a personal contest as he goes head-to-head with Jose Mourinho, a manager with two Premier League and two Champions League titles to his name.
However, the 35-year-old is determined not to allow himself or his players to be daunted by the prospect and instead enjoy facing such illustrious opponents.
"We know what we're up against," said Monk. "Chelsea are competing for the league, in the semi-final of the Champions League and have one of the strongest squads and best managers in the world.
"When you look at it like that we don't have a chance on paper, do we? But you don't think like that, it's something we embrace and it's a chance to showcase what we can do to the world.
"You have to embrace the challenge of going against one of the best managers in the world. His record proves that, and for someone like myself it's great.
"I can't fear that, you embrace it and rise to the challenge. It's something I've done through my career and will continue to do it.
"It's why you want to get into management. When you come up against challenges like this it's a learning process. Maybe at the end give they might give you a word of wisdom. It's the same as a player, you want to pit your wits against the best players."
Monk accepts that Swansea will need to produce a far better performance than in the 1-0 defeat to Hull last weekend, a result that means they are not yet mathematically safe from relegation.
"I was very annoyed with the performance," added Monk.
"The training was very good, the sessions very competitive, and as a manager all you can do is get it to that level and understand fully what is expected and that they do it on a Saturday.
"That's the disappointment - the work they've put in, and end up with a performance like that.
"If you had to say mathematically, we need two more wins, but we want more. We have been too inconsistent this season."