Transfer news: Neil Taylor facing uncertain future at Swansea
Neil Taylor admits he cannot say with any certainty whether he will be at Swansea City next season.
Last Updated: 17/05/14 4:38pm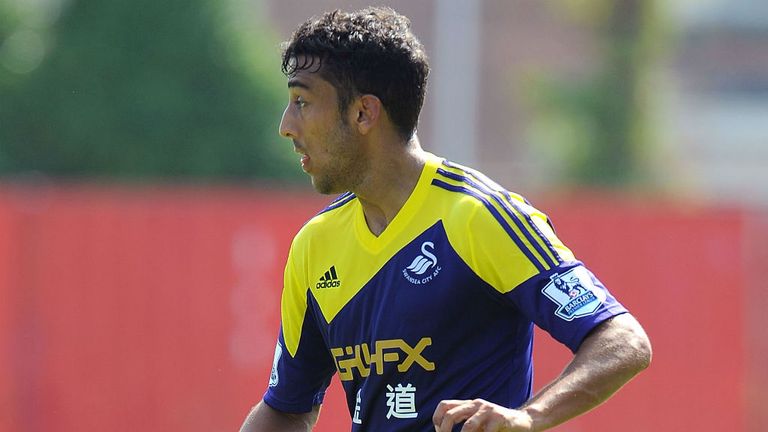 The 25-year-old faces stiff competition for a starting berth at the Liberty Stadium from fellow Wales international Ben Davies.
He has been unable to dislodge his younger colleague since returning from injury, with sporadic outings made in the 2013/14 campaign.
His lack of regular action saw Fulham table a bid in January, but that was knocked back by Swansea.
There is, however, likely to be further interest shown over the summer, with Taylor bracing himself for what could be an important few months in his career.
Asked if he expects to remain at Swansea, the talented left-back said: "I've no idea. The most important thing is that you do your job for the team and that's what I've had to do.
"I'm going to have a holiday with my family and think about it over the summer. But I'm contracted to the club and that's as far as my thinking goes.
"I can't say whether I expect to be here or not - players don't know as much as you think. I can't tell you what's going to happen because I don't know."
Taylor added: "I missed last season through injury so I really wanted to play games. Unfortunately I didn't play that many this year and I didn't manage to get out on loan either.
"The club needed me because we had so many games because of Europe. I'll look back at the amount of games I played, which is still a good number because we had so many. I'll reflect and then look to next season.
"A lot of players say I want out, I want this or that, but I'm contracted to a football club: they pay your wages and I'll I do what's asked of me.
"It's wrong for players in this day and age to say I'm not going to be here so I don't have to try or I don't want to play in certain games.
"People down the years have just not turned up. It's not right I don't think.
"And this is a club that's been good to me down the years so it's important you do the best you can, whatever the situation. They pay my wages and fans travel I don't know how many miles to watch us.
"This is a good football club, make no mistake. This is a good place for people to be."