Premier League: Swansea City's Nathan Dyer admits Europa League was draining
Swansea City's Nathan Dyer has admitted now the season is over that the club's Europa League campaign was exhausting.
Last Updated: 20/05/14 12:44pm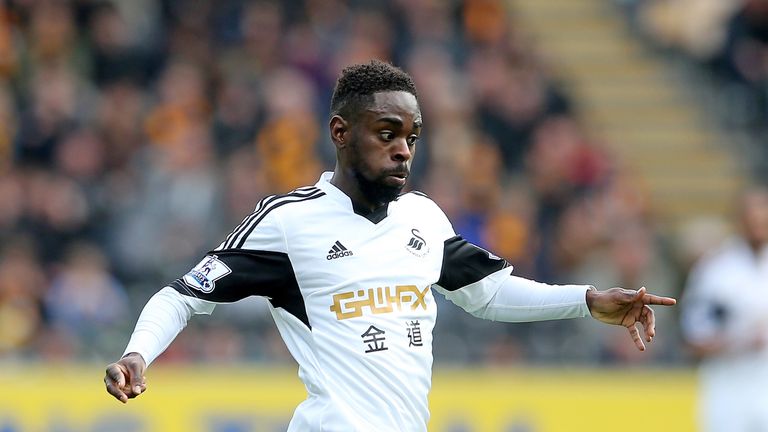 The Swans played 54 times between their opening European game against Malmo on August 1 and their final league game - a 3-1 victory against Sunderland on May 11.
Dyer scored the opener in that final game, pushing them to 42 points and 12th place in the Premier League, but says the squad were ready for the summer break.
He told Wales Online: "Being in the Europa League has been very hard.
"We haven't got a massive squad so trying to play those games, then play in the cups and the league, it's difficult, especially as a new team coming into that situation.
"It's been a great learning curve for us as well, we know about these games now and how to handle it all if we get another chance."
With Premier League football secured for a third season, and a significant decrease in fixtures to go with it, Dyer is looking forward to next term.
He believes having to constantly vary their style of play to compliment their opponents will give the team added strength when they return.
He said: "You play in different countries and the style of play is different, then you go and play in the Premier League and it's changed again.
"Then when the domestic cups come into it you can play a team in the Championship or League One and it's changed again. You have to adjust to all those sort of things and it's difficult in such a short space of time.
"It was tough but we can be pleased with where we finished in the end, now we can start next season fresh and push forwards."