Doncaster defer bid decision
Doncaster Rovers have deferred a decision on a possible takeover from an Irish consortium that could lead to missing out on a cash injection.
Last Updated: 31/07/13 10:23pm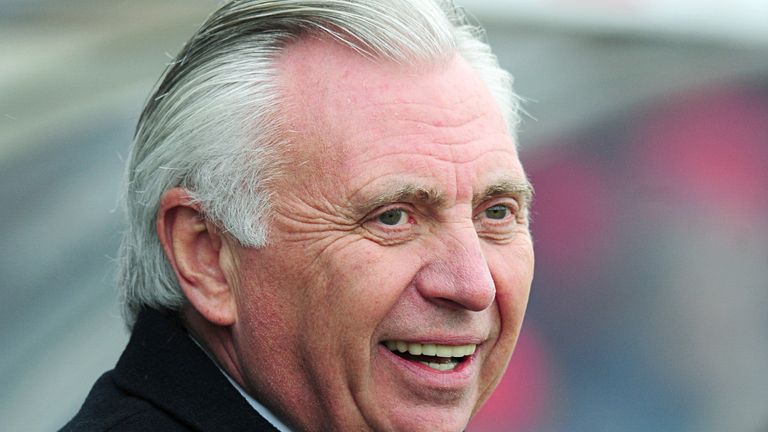 The Championship club have been in takeover talks with a consortium which is being fronted by Kevin Phelan.
However, the emergence of a second consortium to show interest in buying Doncaster has prompted the club to delay a decision on a possible sale.
Speaking at a 'Meet the Owners' evening on Wednesday, shareholder Dick Watson confirmed that the Phelan consortium's bid was 'on the backburner'.
Rovers are exploring all options open to the club and chairman John Ryan is determined to make the right decision for Doncaster's long-term future.
Also at the 'Meet the Owners' event, Ryan said: "We will only make a decision that is the best for Doncaster Rovers. When offers come in we listen but we will only do what is best for the club.
"We've put together a great side in our budget. We have got a club that is run as well as any club."
Sky Sports understands that the delay could see Doncaster miss out on several transfer targets which have been lined up, including possible deals for Aston Villa duo Shay Given and Stephen Ireland, plus former Rovers striker Billy Sharp.
Doncaster could also lose out on the signing of Richie Wellens after the club's former midfielder confirmed on Tuesday that his contract offer depends on investment coming in to the Keepmoat Stadium.
Wellens said: "I've been training with my old club Doncaster. I've got a contract offer but it depends on investment coming into the club. If that materialises then great but it hasn't at the moment.
"There are four or five clubs interested and I'm waiting to see what happens."
Doncaster have been active in the transfer market on Wednesday after signing former Chelsea goalkeeper Ross Turnbull and ex-Brentford midfielder Harry Forrester on free transfers, and defender Bongani Khumalo on loan from Tottenham.