Doncaster Rovers fail to agree takeover deal with Sequentia Capital
Doncaster Rovers have revealed they have been unable to reach an agreement with Sequentia Capital over a takeover.
Last Updated: 28/11/13 1:13pm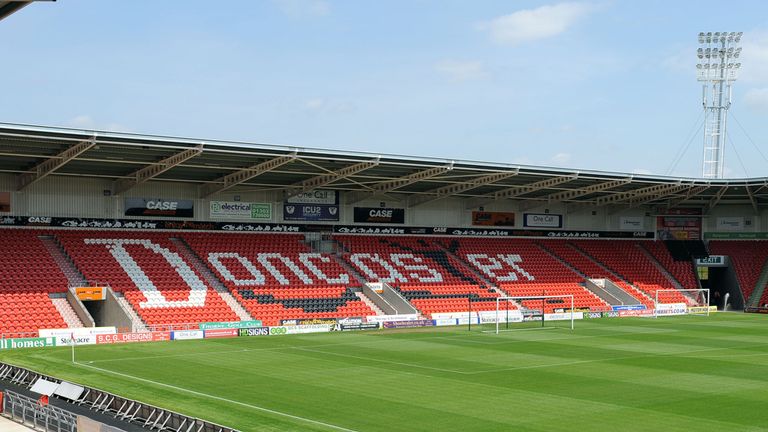 Sequentia, supported by an anonymous wealthy Belize-based tycoon, have been in takeover talks with the Sky Bet Championship club since June.
Their bid was supported by John Ryan, who brought the consortium to the table, and boardroom disagreements over Sequentia's offer led to Ryan resigning as chairman this month.
The club has now confirmed that it will remain under its current ownership structure.
"Negotiations regarding the ownership of Doncaster Rovers FC have been ongoing for a number of months, however the current owners feel it is in the best interests of all stakeholders if the club remains in their control," Rovers chief executive Gavin Baldwin told the club's official website.
"The decision was based on what they believe is best for the club and they are looking forward to working with all involved in Doncaster Rovers to ensure that the club continues to progress and that the business continues to thrive.
"They are excited about the future of Doncaster Rovers and helping the club to realise some of its unfulfilled aims.
"The current owners have a clear and exciting vision for the club which they are keen to deliver."
Sequentia pledged to spend upwards of £20million to help propel Doncaster to the Premier League and a heads of terms agreement was subsequently signed by both parties.
Ryan supported the bid but a boardroom split ensured that the offer was not accepted.
He stepped down as chairman after 15 years in the role before the game at Barnsley on November 9 because he felt "isolated" in the boardroom and believes his fellow directors "lacked ambition".'
The 63-year-old recently said he could be tempted back to the club should Sequentia complete a takeover - but only if the current directors were no longer involved.