Kenny Jackett says Millwall fans can roar them into semi-finals of FA Cup
Boss Kenny Jackett is confident Millwall can reverse a terrible run of form and reach the semi-finals of the FA Cup.
Last Updated: 10/03/13 1:26pm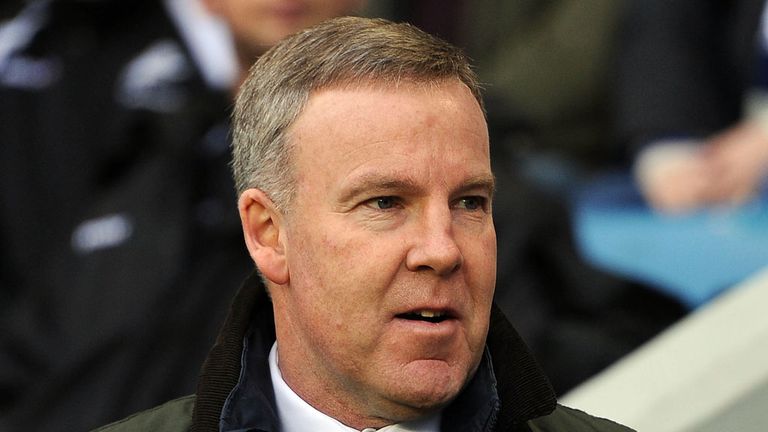 The Lions take on fellow Championship side Blackburn on Sunday at the Den, where they have lost four of their last five matches.
Despite their poor run Millwall go into the game as slight favourites and Jackett is hopeful that playing in front of their own fans can work as an advantage once again for his side.
"I just think it is a great opportunity, if you had a choice you would take a home game all day," he said.
"We are going to sell it out, pack the place, there will be a great atmosphere there and the crowd will be behind us and it is just a fantastic opportunity and if that makes us favourites we just have to look at the chance we have got.
"I think there is a big build-up to the game, you can see with the media attention which is great to see with the atmosphere generated in the build-up to the game.
"There is a different atmosphere and everyone is eager for the big game. It is a great prospect, it really is. It is something I haven't had as a manager and they have been good cup runs for both sides and I'm sure they feel the same.
"We have home advantage and we have to make that tell and we haven't done that of late - we need to use the crowd and feed off them."
Millwall lost 2-0 to struggling Wolves on Tuesday and admits he may make some changes to his line-up.
"It is a temptation (to change the team) definitely," he said. "It depends on how the next few days in training go but it is a temptation because Tuesday was a poor performance.
"It is a horrible run of form we have been in, we had two good performances away from home against Middlesbrough and Leeds, our last two games at home, Peterborough and Wolves, have been really below par.
"We have got to really identify where we have been going wrong and improve and come out fighting because it is a one-off game and it is a big chance."