Millwall defender Alan Dunne targets FA Cup redemption
Millwall defender Alan Dunne is keen to banish the ghosts of FA Cup final misery and reach Wembley this year.
Last Updated: 10/03/13 1:26pm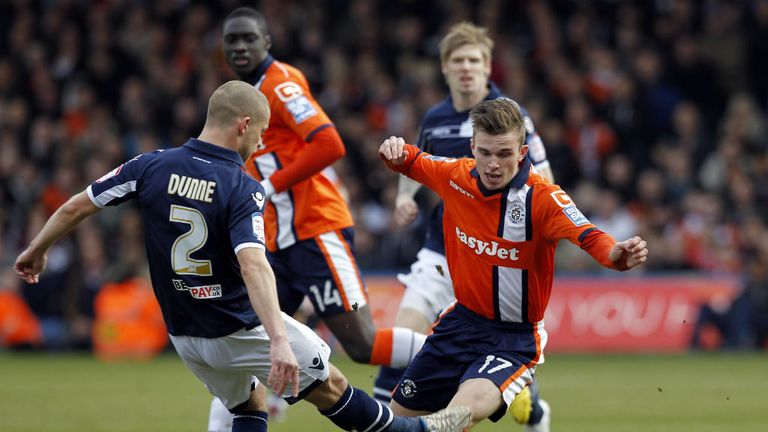 The 30-year-old goes into Sunday's quarter-final at Blackburn as one of only two squad members remaining from the 2004 final, when the Lions were beaten 3-0 by Manchester United.
Manager Kenny Jackett has drawn criticism of late as Millwall have failed to reproduce their cup form in the Championship, with Tuesday's 2-0 home defeat to Wolves their latest disappointment.
Dunne said: "It is a very similar season to 2004, our league form dipped at the time.
"Players were on eight or nine yellow cards and players were worried about injuries and it did affect our league form so it is very similar to this year.
"It's maybe that in the back of their heads a few of the boys might have had the cup game in mind, as much as you don't want to.
"You try and eradicate it from your mind but sometimes it happens and you don't play your best and Tuesday night was not good enough.
"We know that and the manager knows that so the players need to look at themselves and get that right."
Remembering the final nine years ago, Dunne added: "It was a fantastic memory for a young boy, travelling and staying in the hotel the night before, the coach, the fans and going to Europe.
"It was just a fantastic atmosphere and as a young boy it just made you want more success. It would be nice to get to Wembley, I think the fans deserve it and the manager deserves it more than anyone.
"Some of the boys might never get the chance to play at Wembley so to get to the semi-final would be great and breed confidence as well which we can take into our league form."