Championship: Kenny Jackett resigns as Millwall boss
Kenny Jackett has quit as Millwall manager after the Lions board "reluctantly" accepted his resignation.
Last Updated: 07/05/13 5:54pm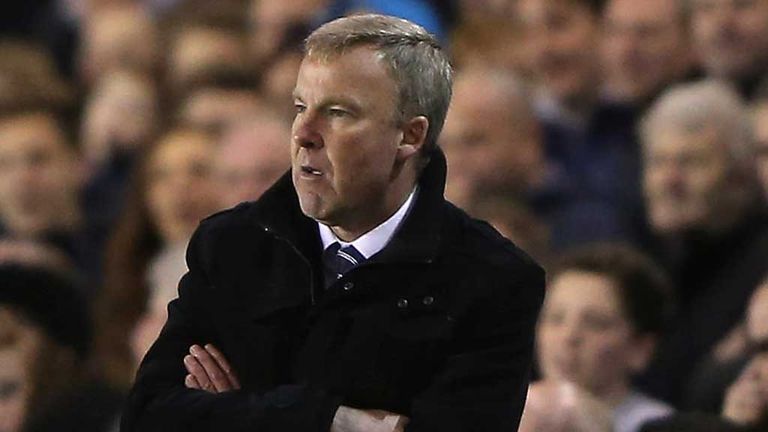 Jackett had been boss at the Den for nearly six years, making him the second longest-serving manager in the Football League behind Exeter's Paul Tisdale.
Jackett guided Millwall to the FA Cup semi-final this season, with the Lions avoiding relegation on the final day of the campaign despite losing at Derby.
He said: "After almost six seasons I personally feel the time is right for a new challenge, and also for a new manager to come into Millwall with fresh ideas, to take the club forward towards its long term goal of reaching the Premier League.
"I would like to thank the chairman, the board of directors, players, members of staff and supporters of Millwall for their considerable backing.
"I have thoroughly enjoyed my time at Millwall. My family and I will always have a strong link and affinity with the club."
Lions chairman John Berylson said: "On behalf of the board of Millwall Football Club, I want to express my thanks to Kenny for his fantastic service and achievements over the past five and a half years.
"He has played a major role in creating a stable environment at Millwall which hadn't been the case prior to his arrival.
"On a personal level, whilst respecting Kenny's decision, I wish I could have persuaded him to change his mind. He was my first acquisition as chairman of the club and has proved himself to be one of the best. I am losing a great manager, but he will remain a good friend and hopefully, golf partner.
"I know everyone associated with Millwall, management, staff, players and fans, will wish Kenny all the very best with his future endeavours, except for those times when he might oppose us on the pitch.
"We are now determined to move the club forward and build on the foundations Kenny has provided towards even greater success."
Bob Asprey, who is the chairman of the Millwall Supporters' Club, has told Sky Sports News that it is currently difficult to imagine Jackett not being at The Den following the end of his six-year tenure.
He said: "The fans have been with him all through and he's been successful here. While it was a difficult end to the season, and we scraped through the relegation fight by the skin of our teeth, the fans were still with him at Derby on Saturday.
"He's a very reflective kind of man and he will have been considering his future. Nevertheless, the majority of supporters have seen him for what he is, which is a thoroughly professional football manager and at this moment it's a little bit hard to imagine Millwall without him."