New Wolves boss Kenny Jackett felt time was right to leave Millwall
Kenny Jackett felt it was the right time to leave Millwall and will always look back on his time at the club with pride.
Last Updated: 04/06/13 11:20pm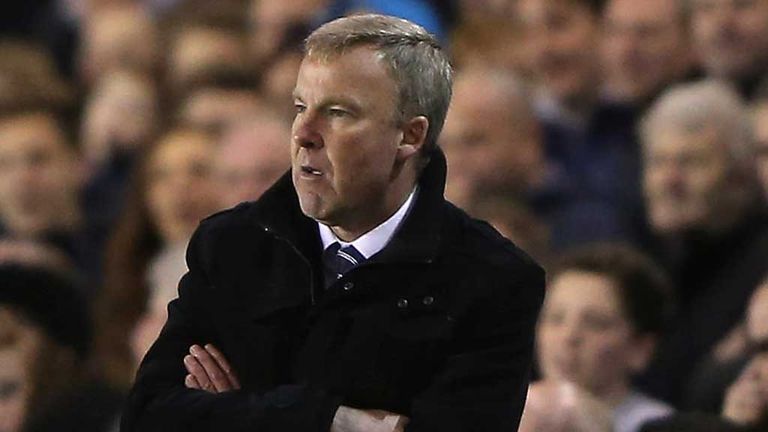 Jackett, who was unveiled as Wolves' new head coach on Monday, admits he did not envisage being back in management so soon having resigned from his six-year post at The Den just four weeks ago in search of a fresh challenge.
The 51-year-old took over the Lions in November 2007 with the London outfit struggling at the wrong end of League One, but left them facing up to a fourth successive season in the Championship and having reached an FA Cup semi-final.
Jackett stresses the unsavoury crowd trouble among Millwall fans at Wembley and the subsequent negative publicity played no part in his decision to depart, it was purely a desire for something different as he now faces up to restoring Wolves' lost pride.
"I had been there an awful long time and I felt I needed a new challenge, I think I had done my work there and it was the right move for myself," he said.
"I'm very proud of my achievements at Millwall, we'd been to Wembley three times in five years. When I went in we were fourth from bottom of League One and I'm pleased and proud to leave them in a lot better place than I picked them up.
"With a Championship status that, with all of the television money going around, can really help that club and continue to establish it.
"It was an overall gut feeling, if you like, that a new challenge was required and I had done my work there. It wasn't a decision I had taken lightly and was something which had built up, there has to be a conclusion."
Jackett added: "That decision was made towards the end of what had been, in many ways, a tough season. From reaching Wembley and getting through to that FA Cup semi-final, which did a considerable amount of good for the club as well as the bad publicity for the trouble.
"It left us with an incredibly busy period towards the end of the season and a big challenging task to make sure once again Millwall had kept their Championship status, which I was very proud going into a fourth season at a club where you get around 10-12,000 supporters."