Championship: Millwall announce charity sponsorship link-up with Prostate Cancer UK
Millwall have announced that national charity Prostate Cancer UK will be the club's headline sponsor this season.
Last Updated: 26/06/13 5:20pm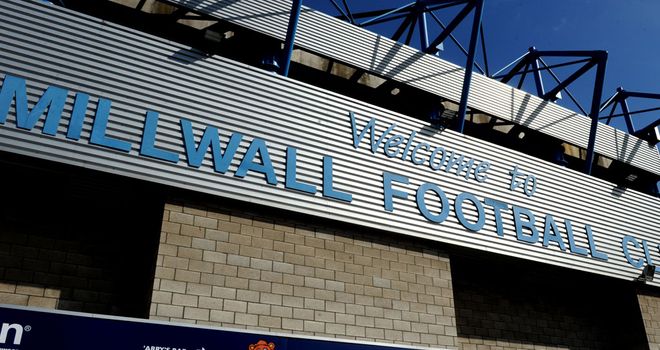 Prostate Cancer UK was the Football League's adopted charity for 2012/13 and the south London club took the lead in supporting the cause by hosting a photo-shoot with its players last July.
Millwall will waive all commercial fees, making the sponsorship free for the charity, which the club has a personal interest in with director Trevor Keyse and legendary striker Neil Harris having fought battles with cancer in the past - Harris recently returned to The Den as a coach.
Chief executive Andy Ambler said: "A motto that we have adopted at our club is 'Football is the answer, not the problem.'
"There is so much that we do, and can do more of, which enables Millwall to be a force for good. We are a family club, and like every family we know many close to us who have suffered the effects of cancer.
"Prostate cancer mostly affects men aged over 50. Others at special risk are men of African and African Caribbean descent, and also men with a family history of prostate cancer. We can help get across the urgent message that prostate cancer is treatable when it's diagnosed early.
"If displaying the Prostate Cancer UK logo on our shirts, providing regular information in our publications and around our ground, and having health professionals available on matchdays to discuss issues in an informal setting, helps saves lives, we will have achieved something even greater than three points on a Saturday afternoon."
Prostate Cancer UK's Mark Bishop added: "With 250,000 men - enough to fill The Den 12 times over - living with prostate cancer in the UK, this partnership is a fantastic opportunity to boost awareness of the disease and net thousands of pounds to help more men survive it.
"Prostate cancer kills one man every hour in the UK and with African and African Caribbean men three times more likely to get it, we need to do everything possible to reach into local communities, like those in Lewisham and Southwark, and crack this.
"Having Millwall Football Club pledge a season to fighting prostate cancer is a massive statement about how seriously they take this cause. Together, we mean to make sure everyone at the club, the fans, local residents and away supporters wise up to the most common cancer in men and can help us tackle it.
"Football is vital to us as a charity because it reaches thousands of men unreachable by conventional health messages. We're really proud of what we and Millwall may achieve for men of all backgrounds in the season ahead."