Championship: New Millwall boss Ian Holloway sets sights on top flight
New Millwall manager Ian Holloway has set his sights far higher than merely keeping the Lions in the Championship.
Last Updated: 10/01/14 1:56pm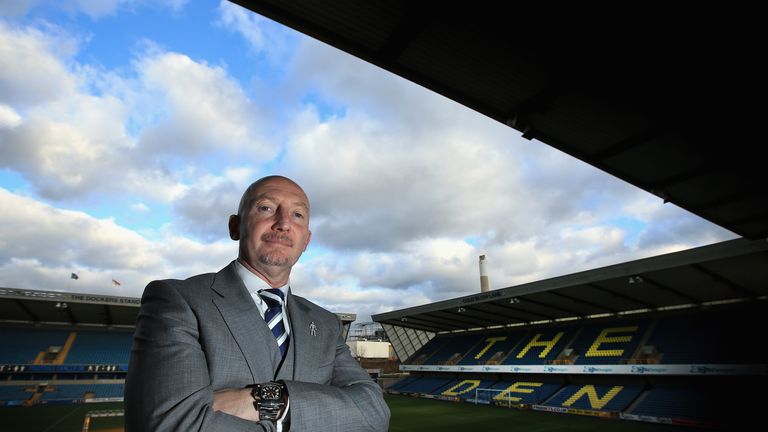 Holloway takes charge of his first match at Huddersfield this weekend with the London club languishing one point above the relegation zone.
But the former Crystal Palace and Blackpool boss eventually wants to get back into the Premier League with Millwall, and help improve the club's "tarnished" image off the pitch.
"I want to keep us up and then try to get us up," he said.
"And I want to do it in a way that I'm proud of. I want people to talk about a different Millwall, instead of what their minds linger on from the past.
"We had a problem in society when a lot of people at different clubs thought they could use football as a vehicle to be violent.
"This club has been tarnished. I hope we can add a way of playing that will make people be proud of something else about Millwall. I've got my tin hat on and I'm ready to go."