Championship: Huddersfield boss Mark Robins hails Nahki Wells' debut winner
Huddersfield boss Mark Robins hailed Nahki Wells' last-minute debut winner against Millwall as "a real poacher's goal".
Last Updated: 11/01/14 7:59pm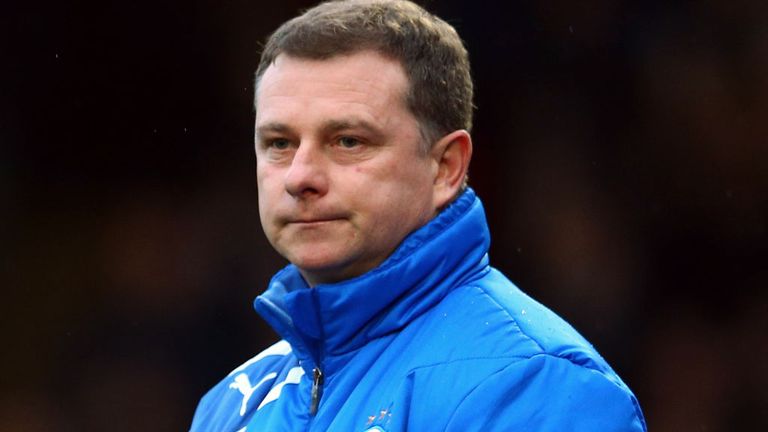 Wells became Town's record £1.3million signing on Friday night when he moved from West Yorkshire neighbours Bradford City and he came on early in the second half with the game deadlocked.
The Bermuda-born striker, who had scored 15 goals for the Bantams this season, produced a great finish in the 90th minute to justify Robins' decision to move swiftly in the transfer window.
"It was a real poacher's goal and an outstanding finish," said Robins.
"That goal will certainly settle him down and he can go on from here.
"You can't teach what he did."
Robins beat interest from other Championship and Premier League clubs to sign Wells and said: "It's a real coup for us.
"We have heard people question why he has signed for Huddersfield, saying it is tantamount to lacking ambition, but that's ignorant.
"These comments come from people who have no idea what's going on here but that's fine."
Robins added: "Bradford wanted to do the business early and so did we. If we had waited until later in the window we would have been struggling."
Robins described Wells as an "absolute snip" and added: "At 23 he has the world at his feet, and I don't say that to put pressure on him."
In a game of few chances, Millwall went close two minutes before the break when Scott McDonald's shot was deflected onto the foot of a post.
Martin Paterson had a couple of half-chances for the home side but Wells' winner was worth waiting for. The back-pedalling Jack Smith headed back towards his own goal and Wells nipped in to fire home from a tight angle.
Millwall boss Ian Holloway, taking charge of the Lions for the first time, thought his side deserved a point and said: "I feel for the lads.
"It was a performance that deserved a point but welcome to the Championship!
"There was not a lot of confidence and when you have been losing it is hard. I want to make the players feel my pride and passion."
Holloway said he wanted to look at the rest of his squad but added: "I have to get my staff sorted and make some quick snap decisions and bring people in to help."
Reflecting on the state of football's burgeoning finances, he added: "We have players being paid £250,000 a week and being worth £80 million and when is it going to stop?
"Is Nahki Wells worth £1.3million? He is if he scores the goals that get you promoted and brings in £150million.
"That's a shrewd investment so well done to Mark."
Holloway left previous club Crystal Palace three months ago blaming exhaustion.
Asked about that, he replied: "I said I was tired but I didn't say I was tired of football."