Transfer news: Goalkeeper David Forde signs a new three-year contract with Millwall
Last Updated: 02/07/14 4:31pm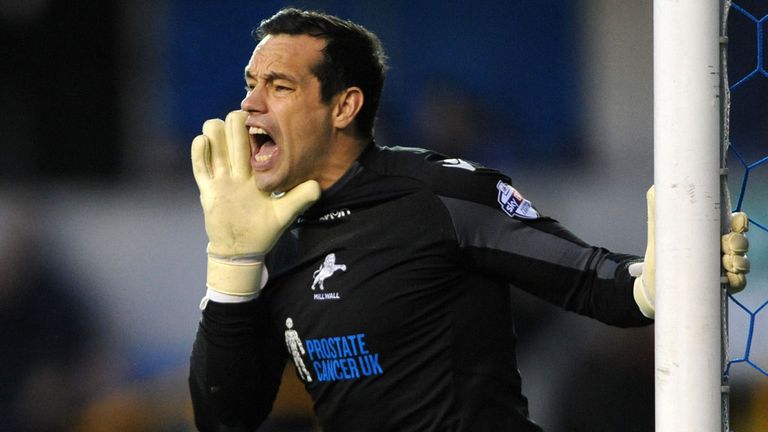 Republic of Ireland goalkeeper David Forde has signed a new three-year contract with Championship club Millwall.
The 34-year-old's decision to remain at the Den will come as a boost for manager Ian Holloway as he puts plans in place ahead of the new season.
And while Forde concedes the deal took time to complete, he is pleased to be stretching his six-year stay at the club believing exciting times are on the horizon.
"I'm absolutely delighted," Forde told the club's official website."I suppose it's been an ongoing saga. Because of where the club was towards the end of the season, with the new manager coming in, it was a bit prolonged.
"I'm chuffed that we've managed to get it sorted and it's great to be signed. Going forward I think we can be really successful.
Forde is now off for a summer break but will return for the start of pre-season training, and says he can't wait for the new campaign to kick-off.
"I really feel that there is something starting to bubble here again. We've managed to get promoted into the Championship and sustained that for a few years.
"I think it's a real stage of progression, building on that and really moving forward.
"The manager was a big part of that as well with that he is bringing to the club. He's done it in the past and I'm like everybody else, my dream is to play in the Premier League. I've always said that dream would be with Millwall. I'd love to achieve that.