Capital One Cup: Millwall boss has sympathy for matchwinner's red card
Last Updated: 14/08/14 9:23am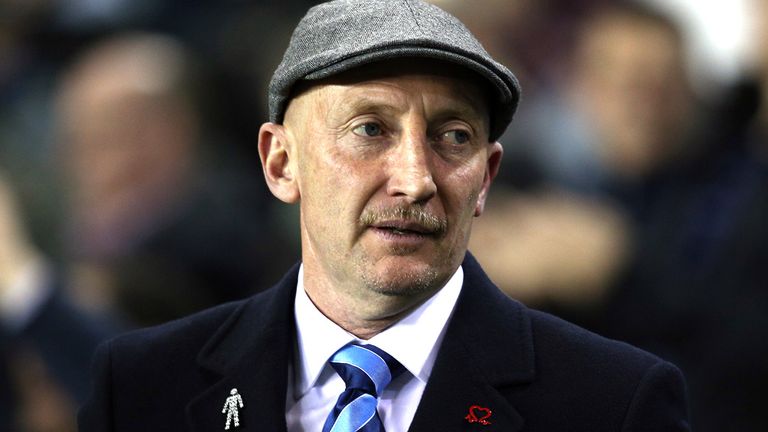 Ian Holloway admits it will be tough to discipline Matthew Briggs, who saw red on his Millwall debut after scoring the winner in their 1-0 win over Wycombe Wanderers in the Capital One Cup.
Briggs ripped off his shirt after slotting the ball past Matt Ingram, earning a yellow card from referee Andy D'Urso, before a high challenge saw him leave the pitch early.
"It was pure emotion [from Briggs] but you've just got to keep your shirt on," Holloway said.
"If I had a body like that I would probably want to take my shirt off, but he knows if he takes his shirt off he's going to get booked.
"It's an emotional game, I hope he learns from it and I'm delighted he scored but by the end of his time with me hopefully he'll have scored so many he won't bother taking his shirt off.
"The turnaround Wycombe have had since last season, where they put my childhood team down, all made for a very exciting evening.
"Gareth's [Ainsworth] side are a mirror image of him, because he never backed away from a challenge and that was the toughest challenge I've had from a League Two side."
Millwall's pressure paid off in the 27th minute as summer signing Briggs fired past Ingram, ripping his shirt off in the celebration and receiving a yellow card.
Briggs' exuberant celebration cost him dear early in the second half, when his high challenge on Sido Jombati earned him a second yellow.
But Paris Cowan-Hall and Steven Craig had opportunities to level the score in the final 10 minutes, although neither troubled goalkeeper David Forde.
And Wycombe manager Ainsworth insists his side will not find themselves in relegation trouble again this season if they continue to put in such strong performances.
He said: "We had our opportunities and our strikers are hitting the target more than we were last season - but now it's time to start putting them in the net.
"To play in this team you have to be fit and work hard. Injuries and suspensions will be the biggest worry this season. It's important to learn from previous years and we will remember last season - and we don't want to go back there again.
"It's my squad. Fourteen players have gone out and eight players have come in, so it'll take them time to gel. It's a slow building process, but if we keep doing this we won't be struggling again at the end of the season.
"We got a bit of respect from a Championship team and the boys were saying we had the best of our chances when it was 11 on 11. We didn't get that bit of luck in the second half but my boys gave everything."