Ellington's future hopes
Ipswich striker Nathan Ellington hopes to sit down with boss Paul Jewell this summer to discuss his future.
Last Updated: 20/04/12 11:20pm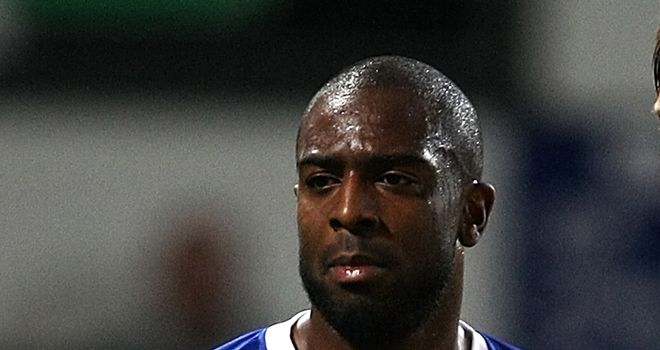 Nathan Ellington is targeting regular first-team action next season after spending most of a frustrating campaign on the sidelines at Ipswich Town.
The 30-year-old striker has made only 12 appearances since joining the club from Watford on a two-year contract last summer and has been out of favour for the last few months.
Ellington, who has enjoyed successful spells at Wigan and West Brom during his career after initially breaking onto the scene at Bristol Rovers, feels he deserved more of an opportunity under Paul Jewell and hopes to sit down with the Town boss to discuss his situation.
He said: "I've not had as much game time as I would have wanted and I think that's the reason I've had such a quiet season. I wanted more involvement in the team but it's not turned out that way.
"It's been very difficult and there hasn't been many reserve games either. It's difficult to keep the level of fitness you need if you're not in the first team or get other match practice. It's a vicious circle really.
Patient
"At the time when we were struggling, the manager told me he couldn't afford to give me a run in the team to get going. He needed instant success, because we were losing games regularly.
"Things changed and after I got injured earlier in the season, results have picked up - making it even harder to get back into the team. I've been waiting patiently but he's not wanted to change things."
Jewell knows Ellington's qualities more than most having worked with him at Wigan and Derby so the striker admits he is shocked by his manager's reluctance to give him more of a look in.
He said: "I am quite surprised. But I suppose he brought in other players as well and wanted to give them a chance first."
Loan move
Ellington would be open to a loan move but admits he needs to talk with Jewell about his future chances at Ipswich.
He said: "I still want to play football, because I would love to be playing regular football again. But if it's not going to be here then I'll have to look at my options for next season.
"I might get a move - permanent or loan. There will be options out there but I'll need to speak to the manager to see how he feels and how he sees next season. I think we can take it from there really."
Ellington fondly remembers his formidable strike partnership with Jason Roberts at Bristol Rovers and Wigan, where the pair helped the Latics win promotion, and was thrilled to see his old friend help Reading back to the Premier League.
He said: "We speak every now and again and I've called him to congratulate him. He had a lot of experience in the Premier League and Reading took that chance to bring him in and add to the firepower near the end of the season.
"They certainly reaped the reward for that and I'm delighted for him.
"You're at your prime around the age of 30 and a lot of players like Jason keep themselves in good condition."
Nathan Ellington is represented by S J Dent & Co Sports Management (Part of The ROAR Group - www.sjdentmgt.com)