League Two: Port Vale's Micky Adams proud to be on brink of promotion
Port Vale boss Micky Adams is already celebrating the club's first promotion in almost two decades.
Last Updated: 25/04/13 11:54am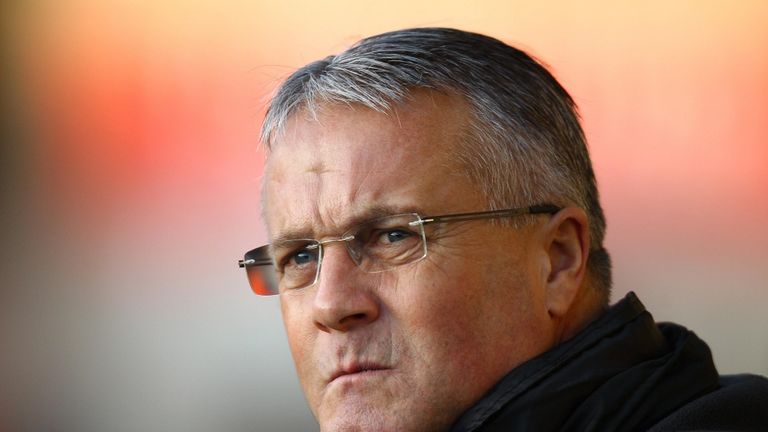 The second-placed League Two club are on the brink of securing a move up to League One ahead of Saturday's game at Wycombe Wanderers.
Fourth-placed Cheltenham can still equal Vale's points tally of 77 but Adams' side have a far superior goal difference.
"You would like to think that even I cannot mess this one up," Adams joked to Sky Sports.
"We had a few drinks on Saturday night and enjoyed it."
And for a club who started the season in administration, a first promotion in 19 years will be a special achievement for Vale.
"When you think back to that first league game, the players were entitled to walk away for nothing," said Adams.
"So, effectively, we would not have had a squad. But we had a decent pre-season and they all decided to stick together, which speaks volumes for them.
"I think they fancied we were going to have a decent season, regardless of the problems we were experiencing."