Huddersfield's David Wagner sees funny side after Ross Wallace snatches tactics note
Last Updated: 20/10/16 9:33am
Huddersfield head coach David Wagner has lifted the lid on the incident that saw his tactics note cheekily snatched by an opponent - and admits he eventually saw the funny side.
Sheffield Wednesday winger Ross Wallace mischievously grabbed a scrap of paper detailing key information from the hands of Huddersfield's Elias Kachunga during the Owls' 1-0 weekend win.
Speaking ahead of the Terriers' Sky Bet Championship trip to Preston, Wagner revealed why he'd chosen to scribble down his instructions rather than shout them from the touchline - and said he didn't realise until later what had happened.
"We wanted to change the formation in the last five or 10 minutes and sometimes it's easier when the player can see it rather than just hear it," Wagner told Sky Sports News HQ.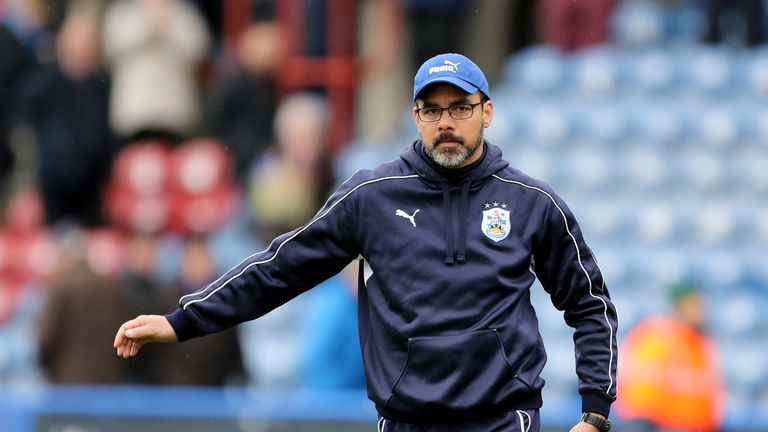 "So there's no misunderstanding sometimes we write it down on a piece of paper and give the key players the information on the grass so everyone knows what we want to do.
"I only saw it after the game. If I'd seen it during the game I'd probably have been angry. Now I've seen it afterwards, it's funny."
Hit the video above to see Wagner's take on Wallace's cheek - and see the incident in full again below...