Huddersfield boss Simon Grayson upset after the 2-0 loss to Leicester
Huddersfield boss Simon Grayson was distraught with his side after a 2-0 home loss to Leicester.
Last Updated: 02/10/12 11:53pm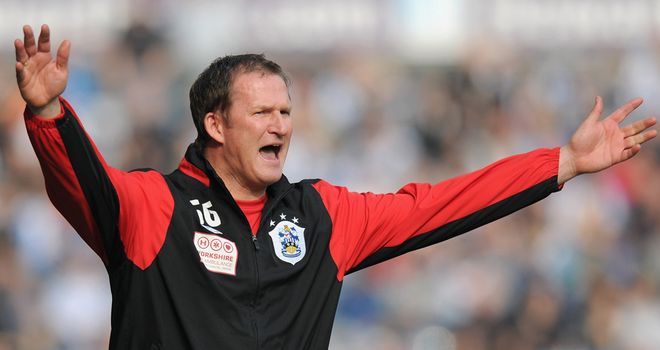 Anthony Knockaert scored a stunning double to inflict a second successive defeat for the Terriers.
"We have had a reality check in the last two games," Grayson said.
"We lost against Watford and I thought this was a great opportunity to get that out of our system. We were beaten by the better side but, more than that, we didn't perform to our capabilities.
"We didn't get in their faces, pressurise them or tackle and a few choice words were said at half-time.
"I give credit to Leicester but there are ways of losing football matches and
we just didn't do the things that got us where we were in the last six or seven games."
On Knockaert's efforts, Grayson added: "The lad will never score two better goals in his life.
"I thought he had entered the Olympic diving competition when he went down at one point and rolled 20 times in the corner but he is a fantastic talent."