Simon Grayson deflects flak from Huddersfield goalkeeper Alex Smithies
Huddersfield manager Simon Grayson refused to portion any blame on Alex Smithies for his side's derby defeat to Leeds.
Last Updated: 03/12/12 11:05pm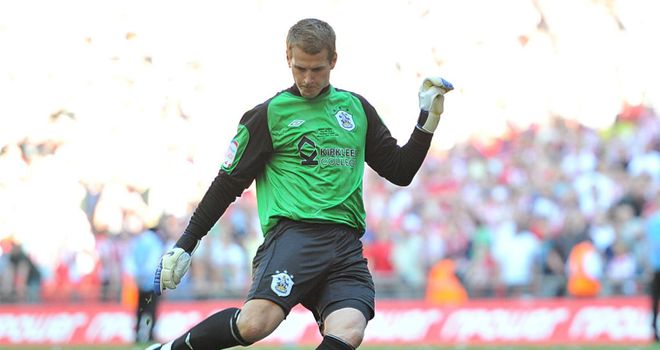 Smithies allowed Leeds midfielder Michael Tonge's low shot to squeeze underneath him 10 minutes before half-time, but will argue his sight had been severely hindered by a dazzling sun.
"The first goal against us was a bad mistake, but Alex has helped us out many times in the past and you can't blame him for that," said Grayson, whose side have slipped to 15th in the table after three defeats in their last four games.
"It wasn't easy for goalkeepers out there, but it was in (Leeds goalkeeper) Paddy Kenny's eyes in the second half and we never threatened him.
"But it was a mistake and goals do change games and that was probably a defining moment in the game. Leeds stopped us playing after that and we never got our passing game going.
"We huffed and puffed without creating any chances and in the second half I don't think we worked Paddy Kenny at all really.
"We've got a lot of hard work to do to try and improve results over the next few weeks and we'll certainly try to do that."