Huddersfield manager Simon Grayson is looking to end their six-game winless run
Huddersfield manager Simon Grayson is satisfied with his players and is looking to end their six-game winless run.
Last Updated: 20/12/12 3:29pm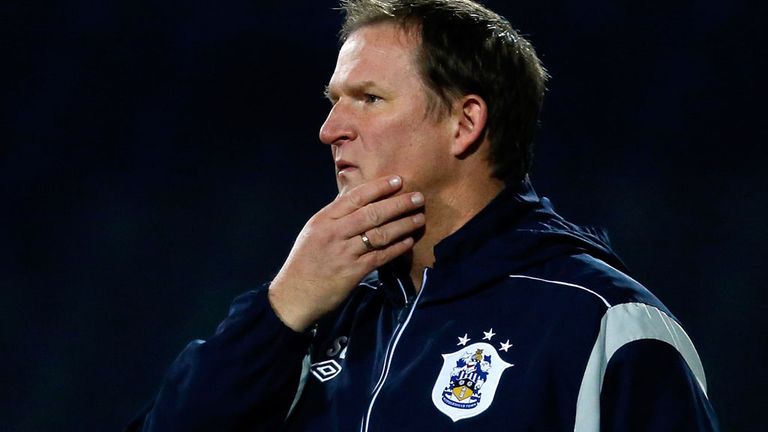 The Terriers had spent much of the season in and around the play-off places following promotion in May, but have slipped down to 17th place in the table and face a daunting task of securing their first victory in seven matches at high-flying Crystal Palace.
Former Leeds boss Grayson said: "When you look at the squad and the way they have trained, there's a determination about the group. They know they've not done things right over the last few games and we know we need to do better, but they're determined to do better.
"When you see that attitude in training it gives you a lot of encouragement. I've seen groups in the past that have lost games and training isn't up to tempo and the usual standards are not there, but that's not the case with this group."
Grayson said his players had to prove to him week in, week out that they were worth a place in his starting line-up.
He added: "You should never rest on your laurels no matter how long you've been at a club, you have to make sure you perform daily in training and produce on a Saturday because that's just the way football is.
"Players have to realise that if they're not performing they'll be out of the team and if they don't perform over a longer period of time they leave the football club. Hopefully that won't be the case here because they're all determined to put things right."