Huddersfield chairman Dean Hoyle admits his long-term commitment to the club
Huddersfield chairman Dean Hoyle has told the club's fans he will remain at the club for as long as they want him to.
Last Updated: 27/04/13 5:35pm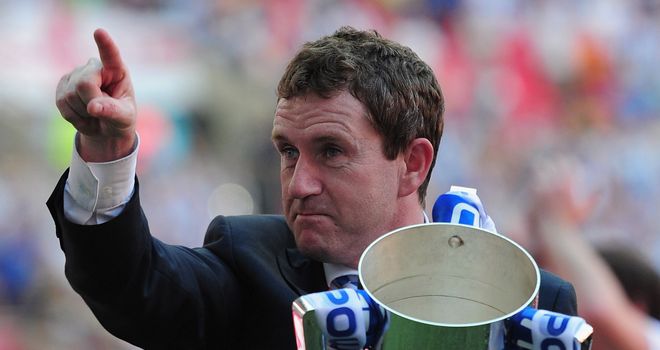 Town climbed out of the bottom three following the weekend victory over Millwall, but must win their remaining two games at Bristol City and at home against relegation rivals Barnsley on the final day to avoid an immediate return to League One.
"I'm in it for the long term," Hoyle told BBC Radio Leeds. "The only person the club owes any money to is me and I never expect to get it back.
"I've always said if the supporters want change I'm quite willing to step to one side.
"If they do want me, I'll be here and doing the things that are in the best interest of Huddersfield Town. There is no personal gain."
Hoyle also confirmed that plans were in place if Huddersfield were relegated.
"You have to cut your cloth accordingly," Hoyle added. "I'd rather look on the positive side and think that we'll stay up, but you have to plan for all eventualities.
"The players' contracts include relegation clauses and they would take a huge cut in wages, but it would be inevitable that some would move on."
Lifelong Huddersfield supporter Hoyle, who sold his Card Factory retail business for a reported £350million in 2010, joined the club's board in 2008 and took over as chairman and majority shareholder the following year.