Huddersfield skipper Peter Clarke is happy with the earlier start to the season
Huddersfield skipper Peter Clarke has welcomed the decision to start the 2013/14 season earlier than last year.
Last Updated: 14/06/13 12:02pm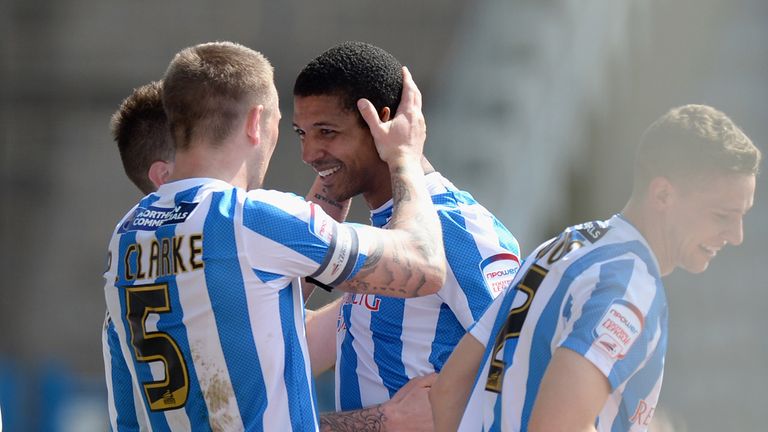 The 2012/13 campaign did not get under way until August 18 due to the London Olympics, but League chiefs have reverted back to the usual kick-off in the first week of August for the forthcoming season. This year's fixtures start on August 3.
"It is a wise decision by the Football League," Clarke told the club's official website.
"Hopefully it will mean that we aren't playing as many midweek games.
"From a players' point of view it allows better recovery from one game to another and allows for better preparation.
"Also, we will be able to get a good week's preparation to do plenty of work on the opposition.
"I'm sure the decision has also been made with the fans in mind.
"Travelling to games during the week can be difficult and does make for lower attendances.
"More games on a Saturday will be better for both the fans and the clubs."