Hull welcome police review into last season's trip to Huddersfield
Hull have welcomed a police review of travel restrictions placed on their fans for last season's trip to Huddersfield.
Last Updated: 03/07/13 11:52am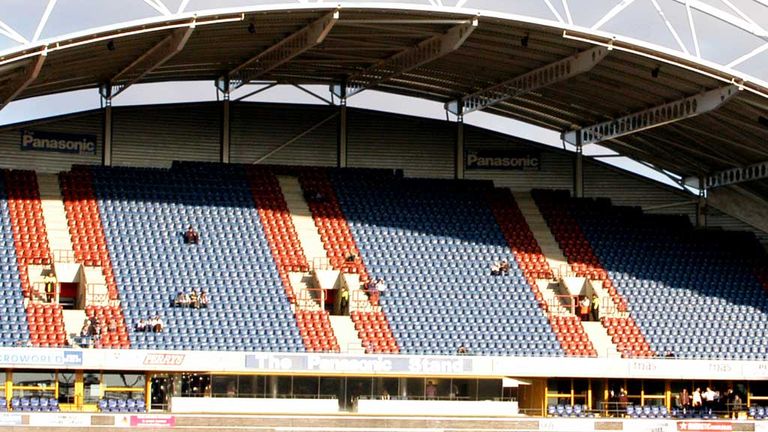 West Yorkshire Police limited the away support to 1,700 for the match in March and stipulated that they must arrive in approved coaches - departing from Hull or a motorway service station.
Tigers fans were enraged and held a demonstration before the match, while manager Steve Bruce described the restrictions as "nonsense".
West Yorkshire's police and crime commissioner Mark Burns-Williamson this week announced that a review into the situation would be carried out by the force's new chief constable Mark Gilmore.
Hull are pleased with the news but a strongly-worded statement released on Wednesday show that the wounds have yet to heal.
It read: "It has become abundantly clear that West Yorkshire Police were pursuing a specific agenda in their unwarranted imposition of the travel 'bubble'. Indeed, their internal legal advisors recognised this in the run-up to the match.
"We are delighted that the West Yorkshire Police and Crime Commissioner has acknowledged that the concerns raised with him in advance of the match were justified and is now conducting a comprehensive review of the decision-making process that effectively led to Hull City fans being inappropriately labelled as hooligans.
"We look forward to the outcome of that review with interest and hope that, in future, West Yorkshire Police takes a common-sense approach when planning for football matches.
Huddersfield chief executive Nigel Clibbens echoed Hull's sentiments.
"The Hull City game was the third time the Police refused to sanction a change of fixture at Sky's request, which put Huddersfield Town in a very difficult position," he said.
"Huddersfield Town understands the Police has to protect the 'public purse' and the challenges that can bring, but when saving money infringes on the ability of people and businesses to go about their everyday work and enjoy a day out at football, something is clearly wrong.
"The Club was disappointed to read some of the comments in the documents and now hopes the Police reflect upon and learn from what has taken place."