Championship: John Stead hopes to play more games for Huddersfield Town
Jon Stead is hoping to play a bigger role for Huddersfield Town after his match-winner on Saturday against Leeds United.
Last Updated: 05/11/13 5:36pm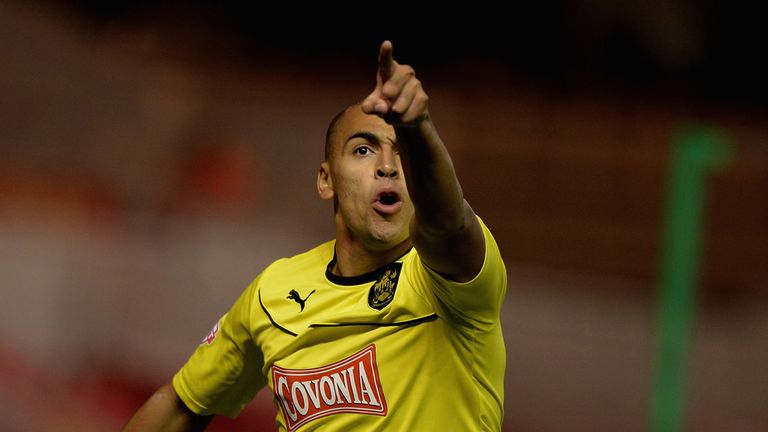 Stead moved back to Town following the expiry of his contract at Bristol City and struck his first goal of the season to clinch a derby-day victory over local rivals Leeds on Saturday.
The 30-year-old has spent most of his time on the bench this term but, with 11-goal James Vaughan suspended, seized his chance and his 77th-minute winner sealed the club's first league win in six matches.
"Obviously I'm personally delighted to get my first goal back at the club, it couldn't have come at a better time," said Stead after making his fourth start of the season.
"Vaughany has been on fire and I know I have been brought to the club to play when I'm needed.
"That won't be every game - my body might not even let me play every game - but I have to be ready at all times.
"We were missing Vaughany and I had to make sure I was ready to step in.
"I worked hard for the club, like I always do, and I wanted to take my chance.
"Hopefully I have done that with my goal and I can go from strength to strength.
"There are still a couple of games before Vaughany returns, so I might get another chance."