Championship: Huddersfield striker Martin Paterson reveals inspiration behind celebration
Huddersfield's Martin Paterson has revealed his mock-fight goal celebration with Adam Clayton was the midfielder's idea.
Last Updated: 25/11/13 2:30pm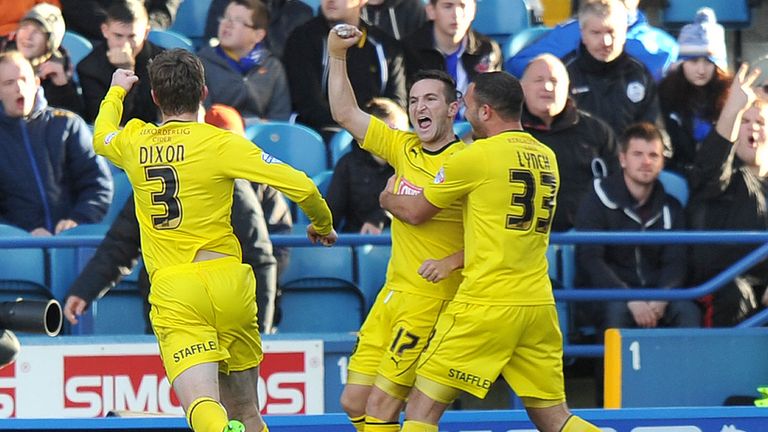 The pair were recalled to the side after being left out of the matchday squad for the recent win against Leeds following reports of a training ground bust-up and marked their return with a goal each in Huddersfield's 2-1 win.
Paterson, a free summer signing from Burnley, scored his first goal for the club after being set up by Clayton, who added a game-clinching second goal in the 68th minute.
"We have 30 men training on the football field every day, who are all passionate about winning," Paterson told the club's official website.
"Footballers are competitive and sometimes that spills over. We're both fiery characters, but it was simply a fall-out about footballing matters because we both want to win.
"I don't want to focus on that because it was nothing.
"Clayts is a great player, everyone knows how talented he is. He did his little bit on the edge of the box and slipped the ball through to me - it was fantastic. It was great for him to get his goal as well.
"He mentioned that celebration just before the game! It was good fun."
The former Burnley striker, who made his first appearance since early October, added: "After my injury and operation and just before I went away with Northern Ireland I spoke with the manager and told him that I would come back, work hard and do whatever it takes to get back into the team.
"I've done that and now I'm back in the team. The goal meant a lot to me.
"I've aimed to fight back and get myself back in the team, so hopefully my performance will keep me in it."