Championship: Huddersfield Town to promote Steve Eyre
Huddersfield Town are set to appoint highly-rated Steve Eyre as their new first-team coach, Sky Sports understands.
Last Updated: 08/05/14 9:42am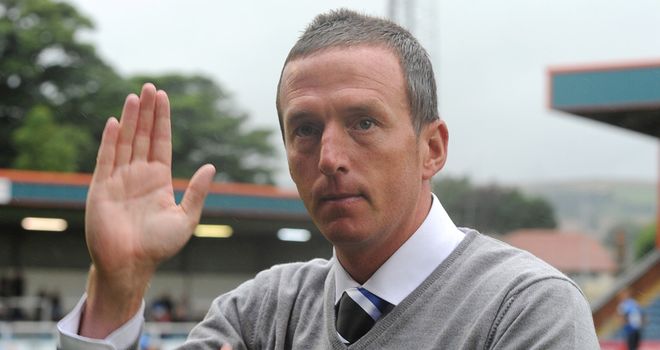 Former Rochdale boss Eyre has been with Town since 2012 and is their Professional Development Coach - but he has long been held in high regard by the club's hierarchy and has also served as caretaker boss.
Now Sky Sports understands he will be working directly under Robins for the first team, after Robins announced the departures of previous first-team coach Steve Taylor and head of performance Mark Robinson.
"This has been an incredibly difficult decision to make, as I've worked with Steve and Darren for a long time and they are both close personal friends. However, it is part and parcel to have comings and goings in professional football and I've made this decision in the best interests of Huddersfield Town and the club's future.
"We're all fully focussed on continuing to push the club forward and that means tough decisions will be made when needed, quickly and decisively.
"Part of that process for me as manager is to constantly reflect and review how we do things. As we develop and progress, it's natural that on occasion it is the right thing to freshen things up on the coaching side as well as with player comings and goings.
"Steve and Darren have both done terrific jobs in their time here, but we now need to move on. I will take as long as I need in making my new appointments and the people that join us in the first team setup will play an important part in the next phase of our progression and fit with our culture and ambitions."
It is also understood the club will be looking to bring in another coach, possibly an assistant manager to Robins.