Brighton boss Chris Hughton admits his side deserved to lose at Norwich
By Rory O'Callaghan
Last Updated: 21/04/17 10:44pm
Brighton boss Chris Hughton was left to rue his side's misfortune on Friday as two freakish own goals handed Norwich a 2-0 win at Carrow Road, but conceded his side got what they deserved.
The Canaries failed to produce a single shot on target in the match but were able to claim a comfortable win over a below-par Brighton after two Alex Pritchard shots deflected in off the back of David Stockdale, via the woodwork.
Hughton believes his side were unlucky to concede twice but admits they deserved to lose the match based on their own poor performance.
"I appreciate that there weren't many efforts, I think they've had two shots on target, and I suppose in theory they're not classed as on target as such," Hughton said.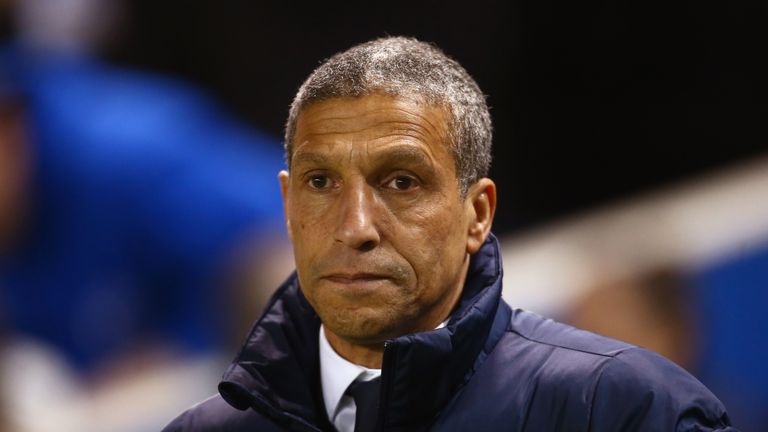 "Overall I can't say we deserved more than what we got. I thought they moved the ball better than us.
"We had some decent periods and chances, but yes we fell short of the standards we've set all season and we can't afford to do that."
Hughton feels some sympathy for Stockdale, who could do nothing to prevent either of his own goals during the first half.
"Two good strikes, but it's difficult for David, because what we have managed to do for most of the season is restricting those types of efforts in front of our goal," Hughton said.
"We weren't able to do that today. It's very unfortunate for David, but if you allow players that space and time, that can happen."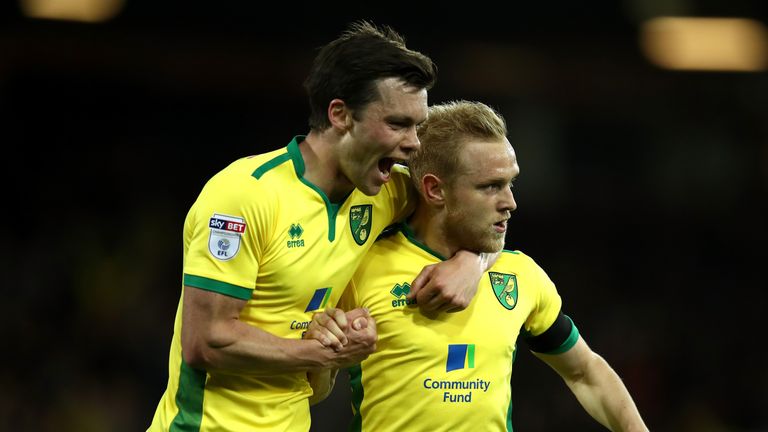 Brighton secured promotion to the Premier League earlier this week and Hughton believes the emotion of the past few days may have affected his side against the Canaries.
"These are a good side and have good players, but I don't think we've played well enough," he said.
"I think some of that is down to the emotion of the week we've had. The two games we have are going to be no easier than what we have faced today."
Brighton's final two games are against Bristol City next weekend and Aston Villa on the final day of the season.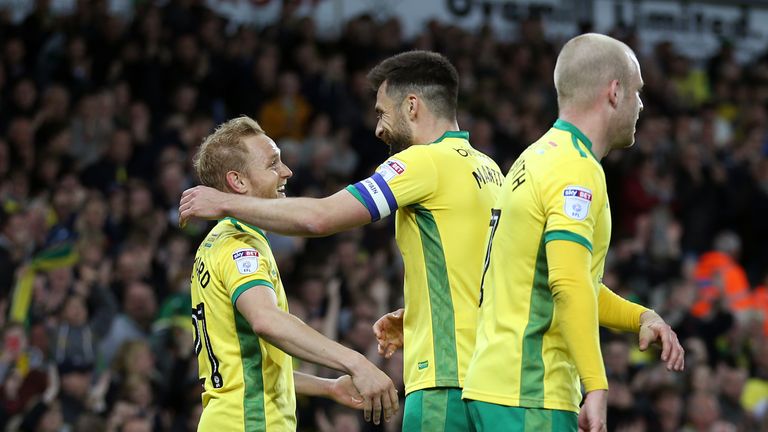 However, the Seagulls will claim the Sky Bet Championship title on Monday night if Newcastle fail to beat relegation-threatened Wigan.
Hughton is taking nothing for granted and is keen to claim top spot with a win over the Robins.
"I'm disappointed, very disappointed today, but hopefully we can be back on our game next week, and it certainly won't be any easier," Hughton added. "We want to win the title sooner rather than later. Next week is our next best opportunity."