Brighton playmaker Vicente closing on comeback
Brighton assistant manager Mauricio Taricco is hoping to see more of injured playmaker Vicente.
Last Updated: 09/10/12 11:24am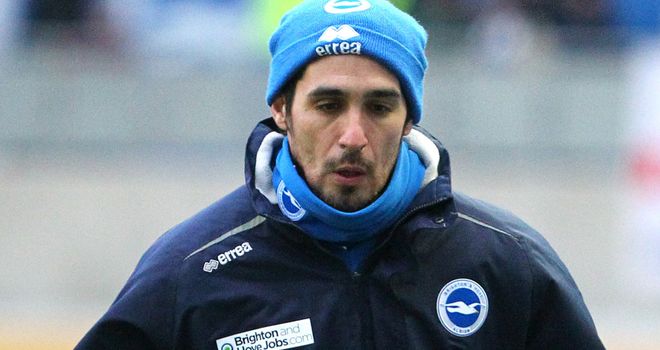 The Spaniard has managed just two appearances for the Seagulls this season after suffering a thigh tendon injury in August.
Taricco says he has had little contact with the 31-year-old while the Albion medical staff try to manage his injury but there are suggestions he could be back in action after the international break.
He told the Argus: "It must be a really difficult time for him, frustrating that he cannot be playing. The important thing is that he keeps looking forward and trying to get back and we are going to be there for him.
"He's quiet. It's difficult. He's not with us a lot of the time as well. We haven't got the greatest facilities in the world. All the injured players are on the other side of the training ground.
"You see him maybe when you are having lunch, not as often as in other places where the medical room is close to where everybody is. It's difficult to have a lot of contact with injured players so you don't really know a lot about it.
"Obviously, you know through the doctor and the physios, but you don't have that daily contact with the players that are fit, so it's difficult to say."