Brighton boss Gus Poyet targets play-offs after win at Ipswich
Brighton boss Gus Poyet has his sights set firmly on the play-offs after a 3-0 win at Ipswich
Last Updated: 02/01/13 12:13pm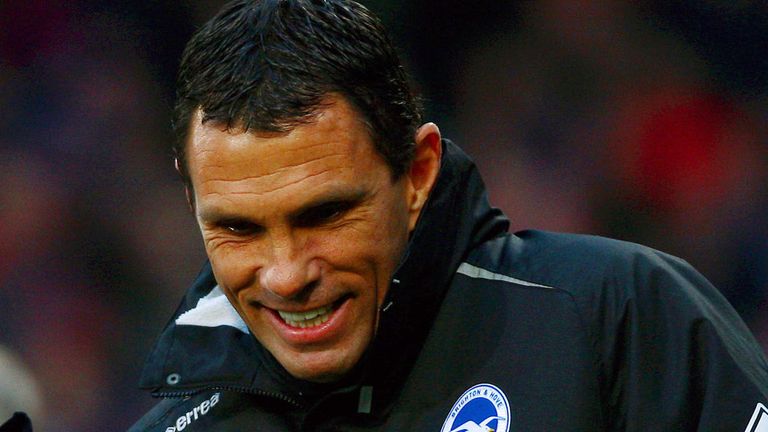 Goals from Dean Hammond, Craig Mackail-Smith and Wayne Bridge shot the Seagulls within three points of the top six and Poyet said failure to secure a spot in the end-of-season showdown would be a travesty.
"I don't know if we'll go up but if we don't make the top six, it'll be a shame," he said.
"We've got an absolutely incredible opportunity and if we don't make it, we won't have anyone to blame apart from ourselves. This was a much-needed win.
"A few weeks ago we had 27 shots, 17 of them on target, and only scored one goal. Today we hit the target three times and scored three goals.
"Is that normal? No. But that's football and that's what can happen in this division.
"Ipswich have been very good lately. They've been clinical, without being exceptional, and they were winning games by scoring at the right times.
"We hadn't been doing that but something happened today. I don't know if it was God or luck or the new year. Without being very good, we were very clinical.
"But we were also very strong in the two boxes and that made a big difference."