Gus Poyet knows what Brighton's play-off against Crystal Palace means to fans
Gus Poyet insists he is fully aware of what Brighton's play-off semi-final against Crystal Palace means to the fans.
Last Updated: 11/05/13 11:49am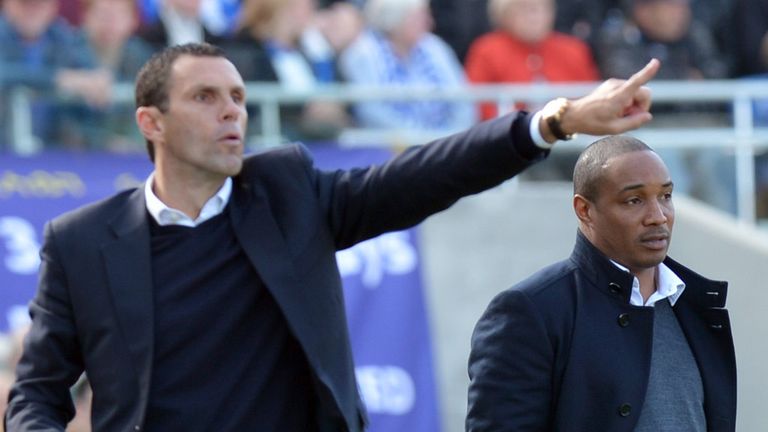 The first leg of their showdown takes place on Friday at Selhurst Park, with the heated rivalry between the sides dating back to the late 1970s and the days of rival managers Alan Mullery and Terry Venables.
And Poyet, who took over as Brighton boss four years ago, is well aware of what the game means to Seagulls fans.
He said: "I'm pleased that I'm not living in the Brighton & Hove city because it's as if it's the last game of our lives when you talk to the fans.
"That's credit to the position we have put ourselves in, it shows what we are playing for and that's why we have a beautiful job.
"This team can make so many people happy from a football game, which is great. It's hard work as you have to run and suffer but it's a very nice kind of hard work, especially when you are making so many people happy.
"We need to do what we can to make a lot of people proud of the players we have at this club."
Following a nine-game unbeaten run, Poyet's side will be favourites to progress to the Wembley final, while Palace scraped through to the play-offs.
"We want to do the same as we do for every other game," he added.
"We don't want the players to change anything in their life and we don't want them to do anything differently.
"I've said to a few players with little kids that if their child is normally awake at 2am in the morning and they normally get up, get up again at the same time. Nothing should change because of this game.
"Of course, there are a few more consequences this time but we must try to do exactly the same. We will not change at all."